Meet Anthony- A Spectrum Inspired Session
I've mentioned on my Facebook Business page that I am a contributing photographer for Spectrum Inspired, but since I'm pretty sure my page doesn't show up on anyone's feed anymore,  I'll explain a little more about it.  Spectrum Inspired is a non-profit organization that connects families touched by Autism with professional photographers who donate their time and talent to provide free sessions to families. (Sidenote: I just need to say how much I absolutely adore the women who started this organization, and how amazing and big and beautiful their hearts are.    I continue to be blown away by everything they do for this cause).
I've had the honor of shooting three Spectrum Inspired shoots to date.  My very first session was with five year old Anthony and his incredibly adoring family.   I had photographed Anthony and his younger brother Enzo before, but since it was just a sibling session there were no photos of the whole family together.  Having known Anthony's mom since middle school, I was aware of their disastrous experience trying to get a family portrait taken in a studio a few years earlier, so I reached out and encouraged her to apply for a Spectrum Inspired session.  I was determined to give them the family photos they had always wanted.
From Kim: "We haven't had a family portrait session since before we got the diagnosis.  That session was a disaster, and the photographer actually superimposed Anthony's head from one shot into the family shot, as we couldn't get him to sit still or look at the camera.  In hindsight, we should have let him be in his natural environment, but we had no idea at the time what to expect (or why he wouldn't sit still or look in the direction of the photographer)."
There's no head swapping going on in the photos below, just pure love and affection.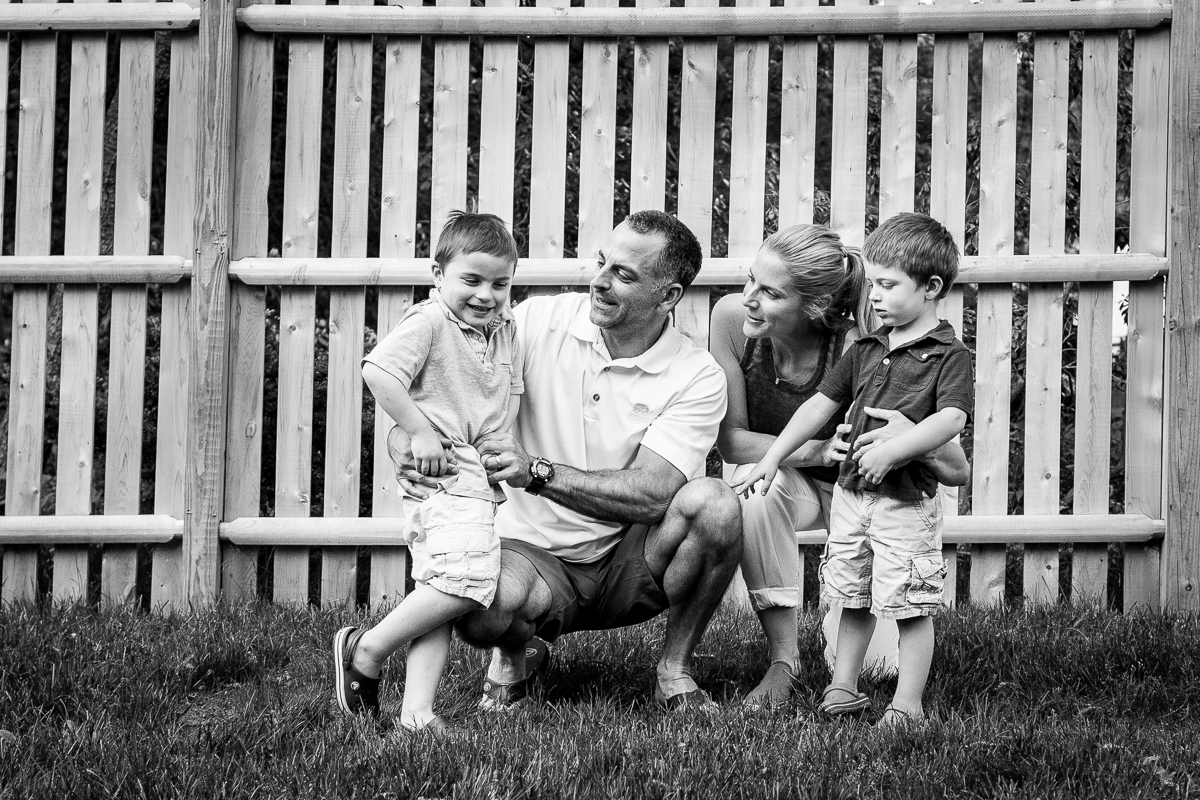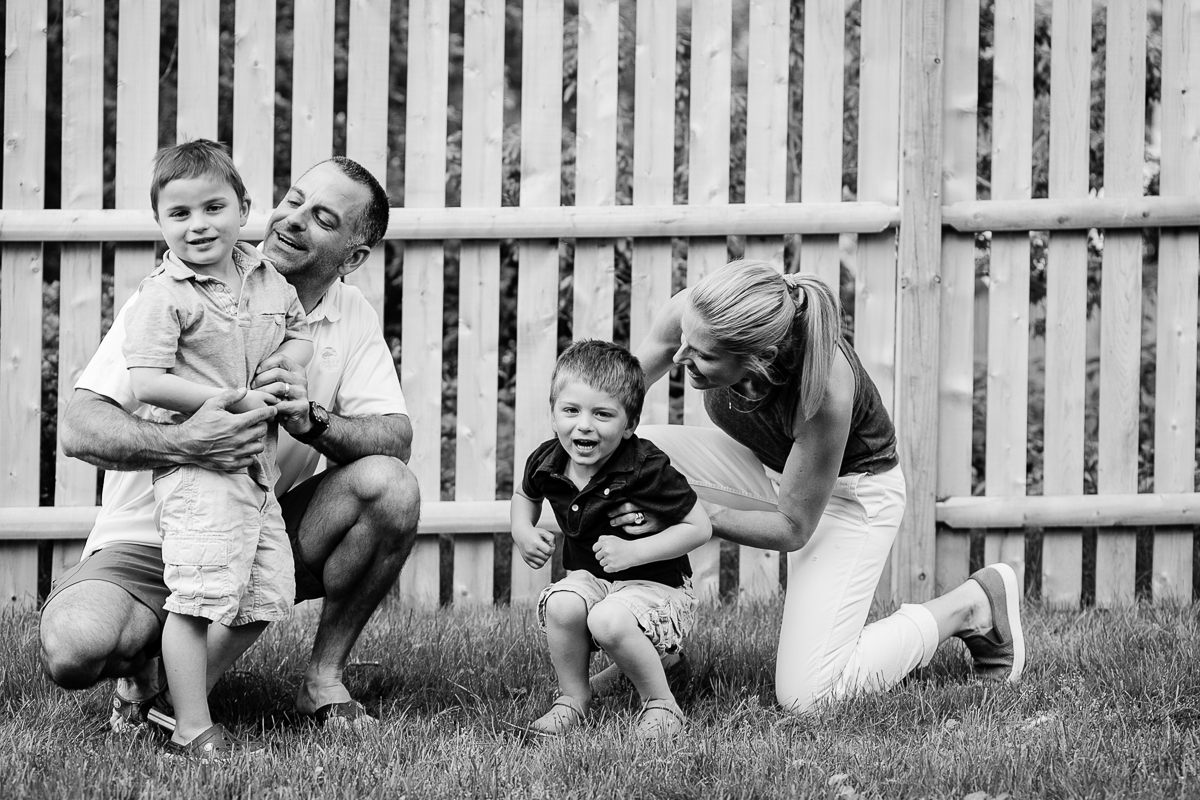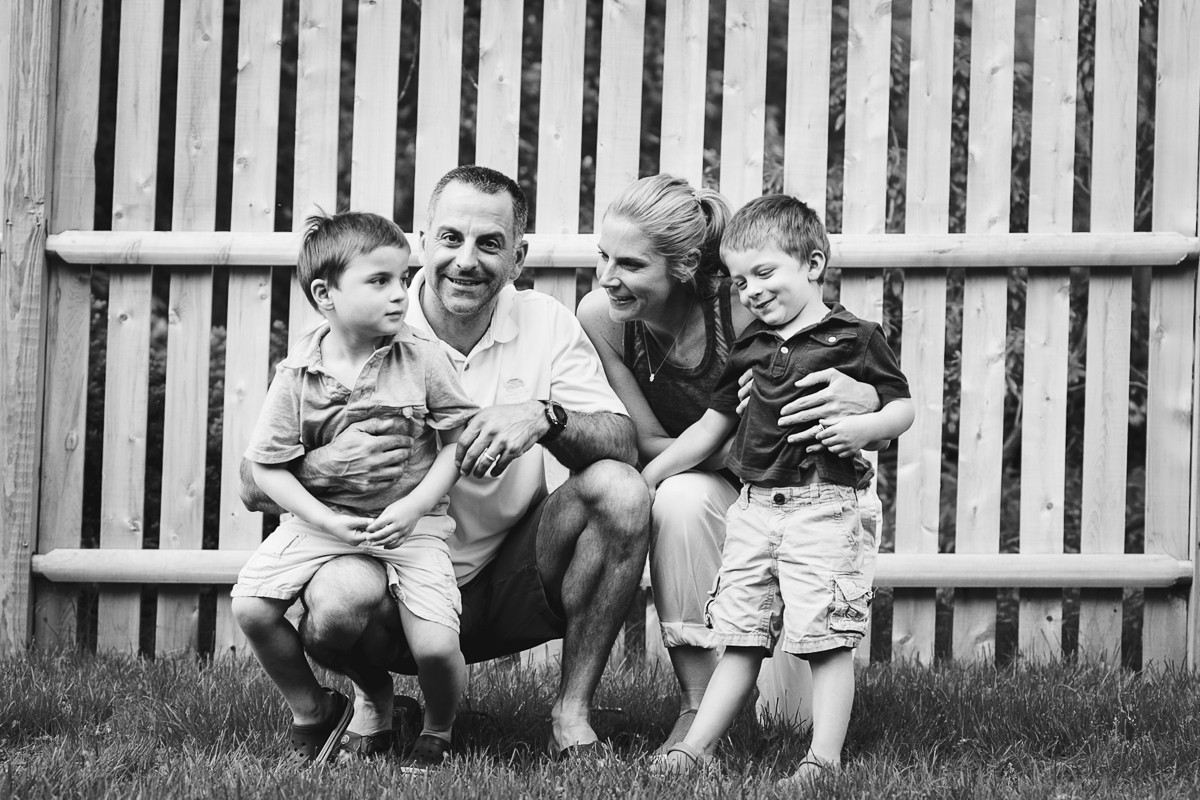 "If anything, Anthony's diagnosis has brought us closer together as a family; however, it has robbed us of many of the joys of life so many take for granted.  We do not take vacations, as there's no such thing.  There is nothing we can "escape" together – life is what it is.  Spontaneous activities are curbed depending on the time of day.  For instance, we don't go to dinner, unless we can guarantee "bacon and waffles" will be on the menu.  And that limits us to Denny's, and sorry but, no thanks. 
Down time is hard.  Many people feel pity towards Anthony (and us) for having to endure so much therapy day in and day out.  We see this as a blessing.  Unless we have a planned activity every minute of the day, I'll take therapy any time so I can vacuum, answer emails, play with my 3 year old, or just sit even for a moment.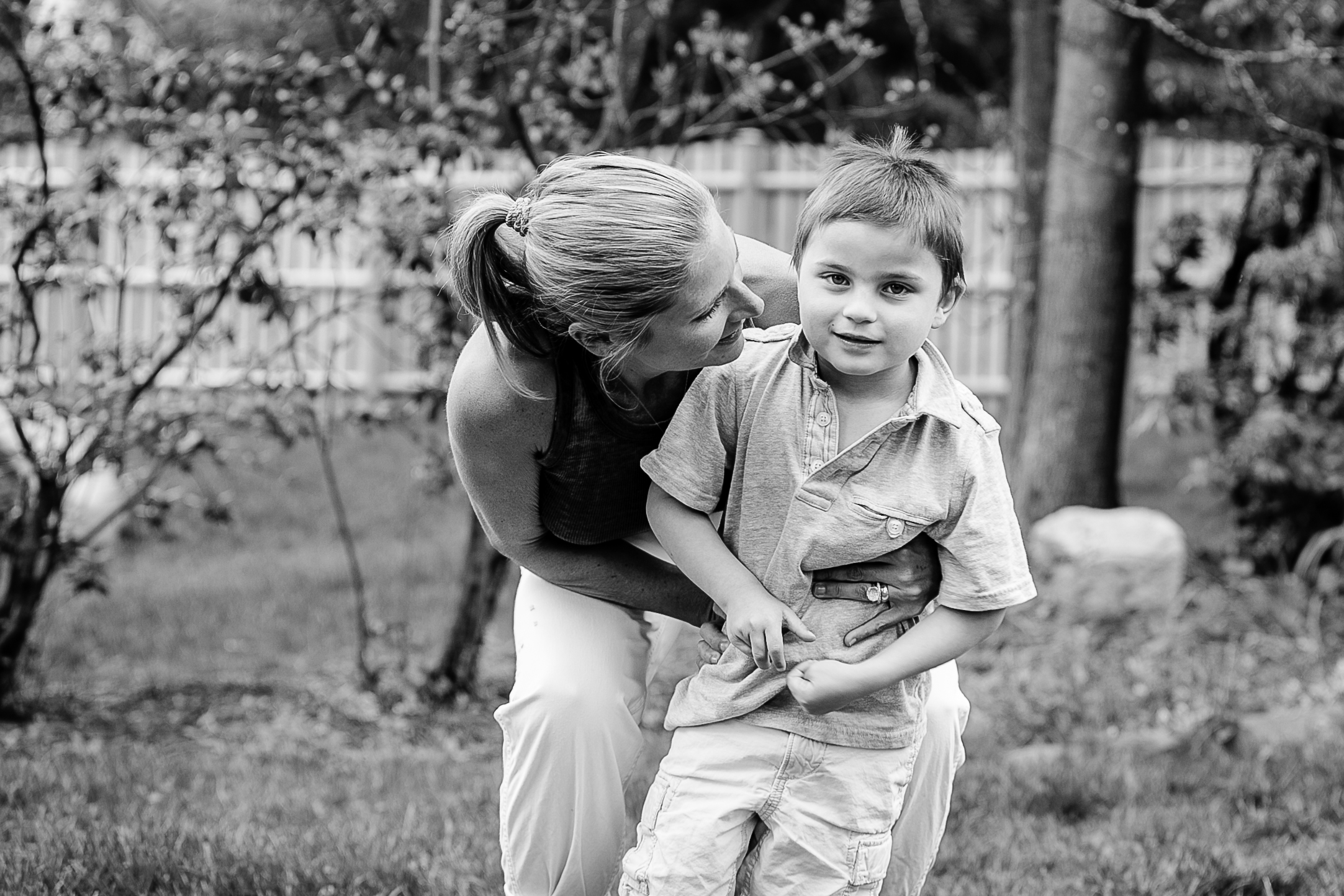 We have no idea of what "typical" should feel like.  On the flip side, we feel endlessly guilty for indulging in any sort of self-pity because so many people have it SO much worse than we do.  Our children are happy and more importantly, HEALTHY.  We will gladly face any obstacles, accommodations, or restrictions this diagnosis imposes upon us as long as we know our kids are physically well.  It is my hope that we can document through photography the infinite, unconditional love we all feel towards each other that cannot be captured in a studio.  Our children are the heroes – we are mere witnesses." – Kim Liguori

And with that, I'd like to introduce you to Anthony, age 5, and this adorable look of his which I like to call 'cautious acceptance.'  The images that follow are just some of the favorites from my time spent with Anthony and his family on gorgeous afternoon doing what he loves most: playing outside.  This is what Autism looks like, and it's beautiful….
A few months after our session, Anthony was selected to be in Beauty Revived's 50 Most Beautiful Children 2016 magazine!  Beautiful indeed!
Thanks for looking!  If you feel inclined, go ahead and leave me a comment so I know you were here.  Furthermore,  if you know someone who might benefit from a Spectrum Inspired session, please put them in touch with me or direct them to the Spectrum Inspired website to get the process started.