Ahh, homework hour(s).  How I loathe thee and I don't even have to do it!  What I have to do is much worse.  I have to police my three kids, hovering over them while they practice their grammar and rewrite spelling words,  and then basically hide from them while they struggle with the utter hell that is Common Core math.
Actually, I don't really have to hide from my kids when they tackle their math homework.  They've learned they're better off leaving me out of it.  Let me just give you a little example: 'Chastity brought 17 pieces of candy to school and ate 6 pieces before lunch and then gave 2 pieces each to her besties, Petunia and Yennipher.  How much candy did Chastity have left at the end of the day?  Be sure to use the the most complicated method of solving this problem and staple all of your work together because you'll need at least 5 pieces of paper to come up with the answer. '   Clearly it was a trick question because I knew Chastity had NO candy left since it was likely confiscated the minute she walked into her classroom.  Everyone knows candy isn't allowed at school (unless it's gluten/nut/calorie/fat/sugar/dairy free.  So basically you can bring candy to school if it's water).  Turns out, I was wrong.  The answer was: 6 pieces of pizza.
Exactly.  Screw you Common Core Math, you dirty little schoolyard bully!
With that, I give you my 5-on-5 for the month of October:  Homework with Oliver.  Be sure to follow the blog circle and click on the link at the end of my post to check out the talented Lacey Monroe to see what she captured.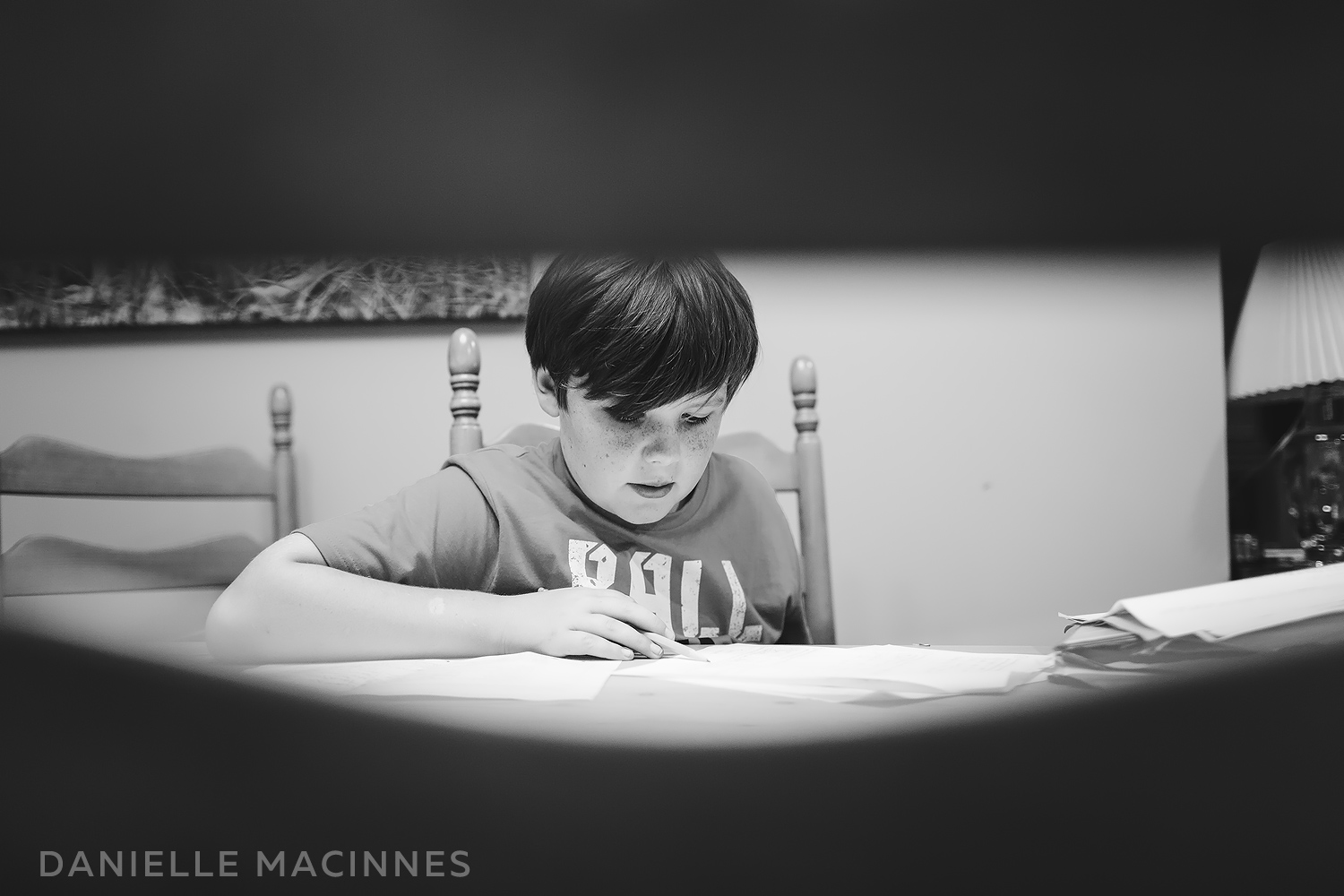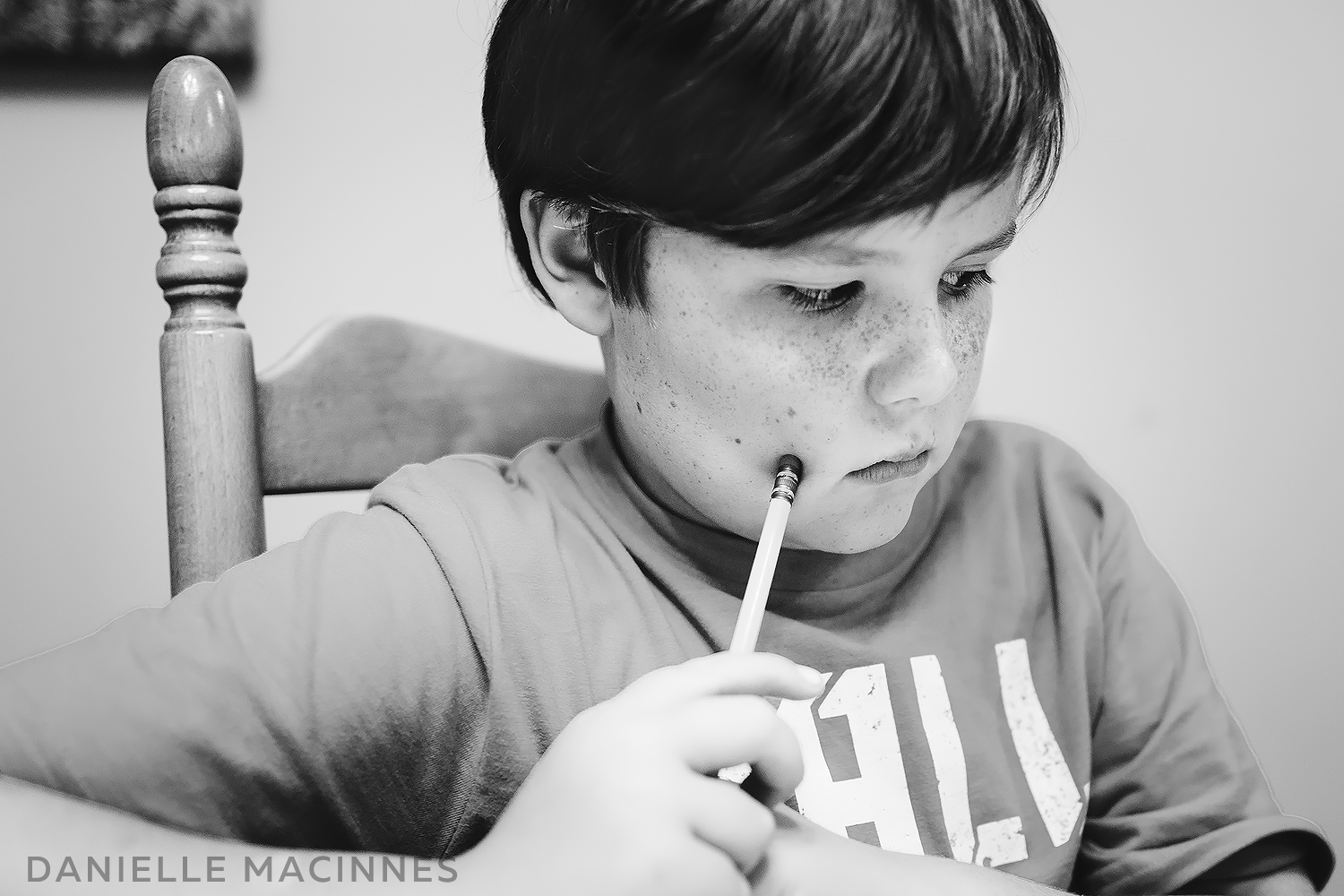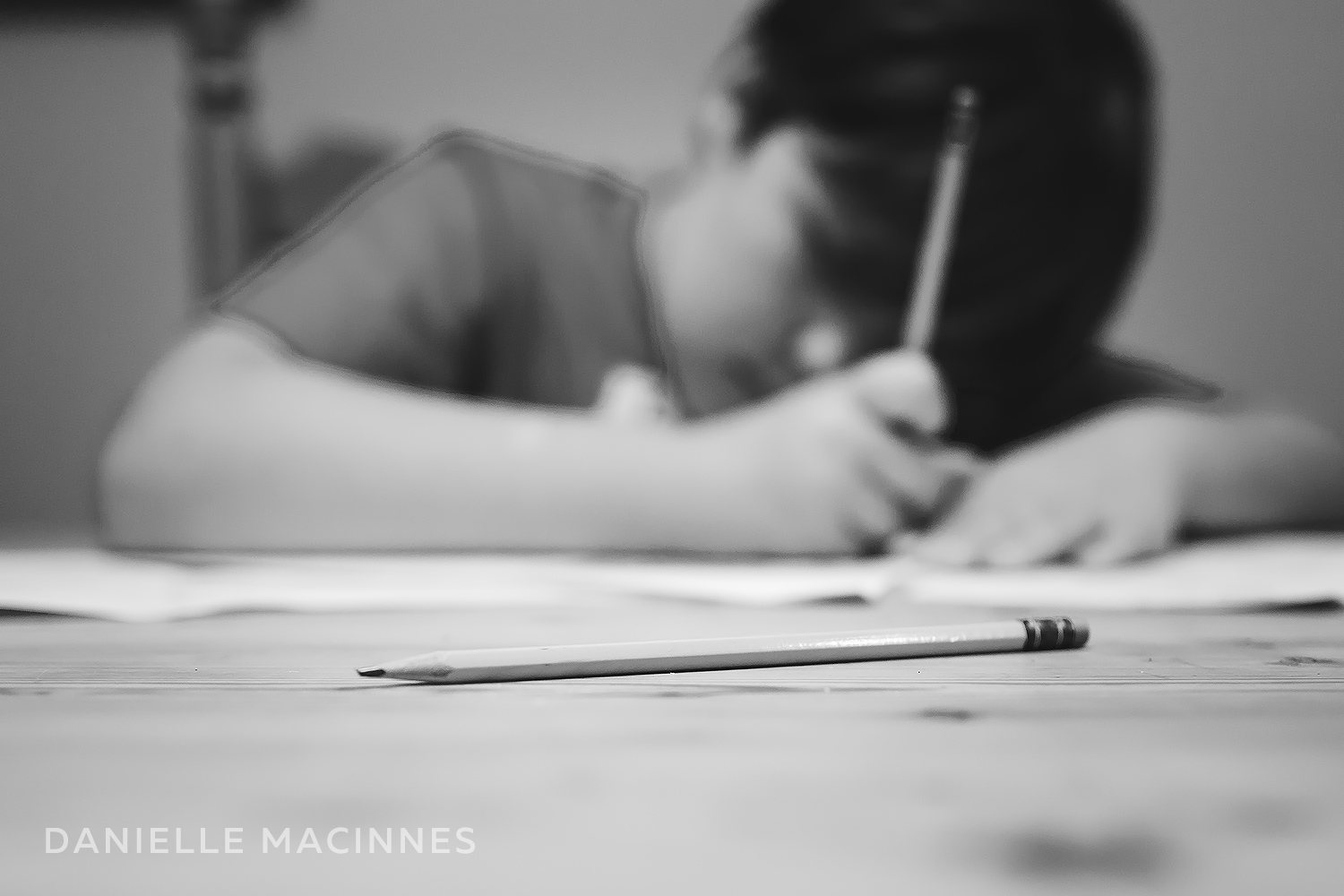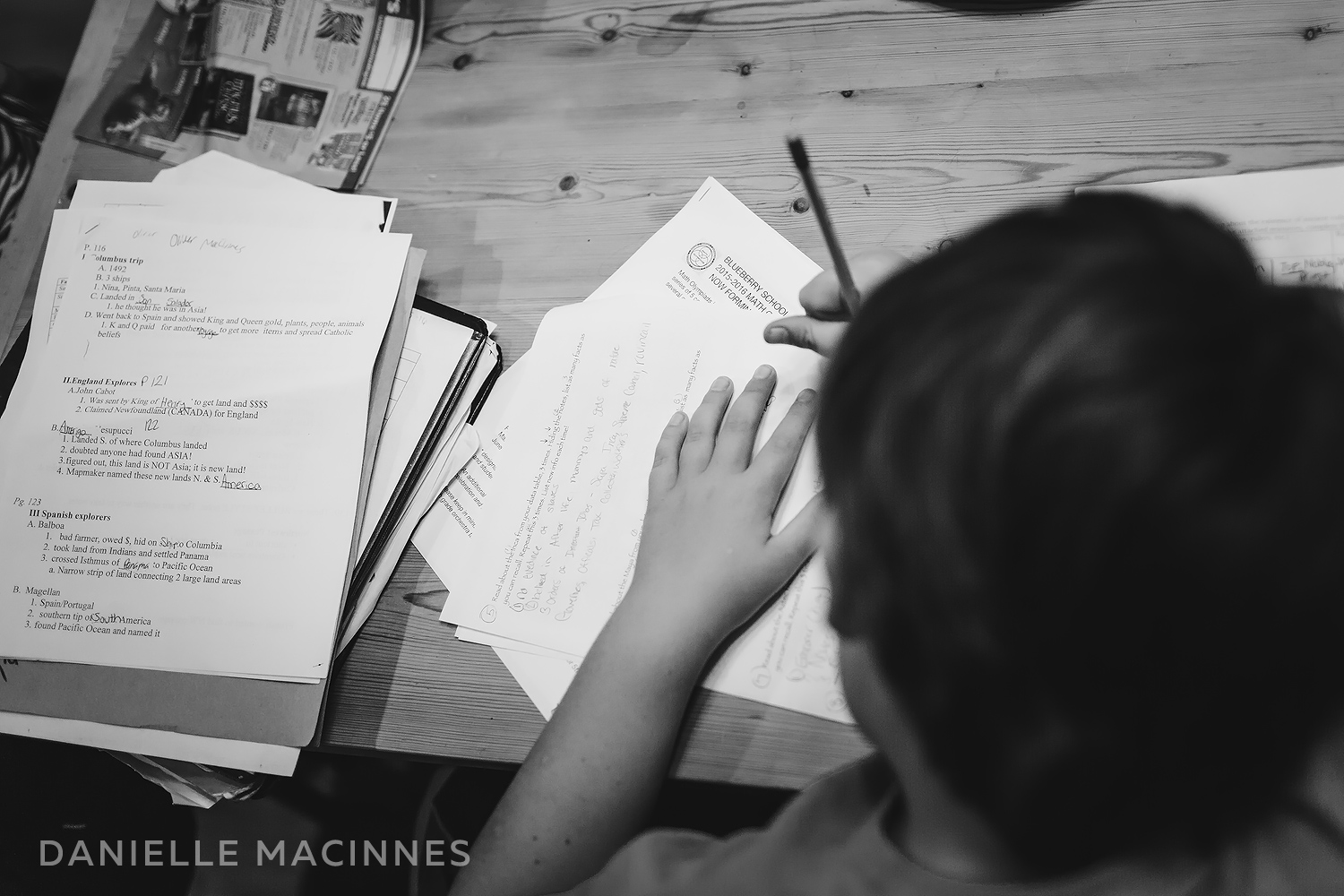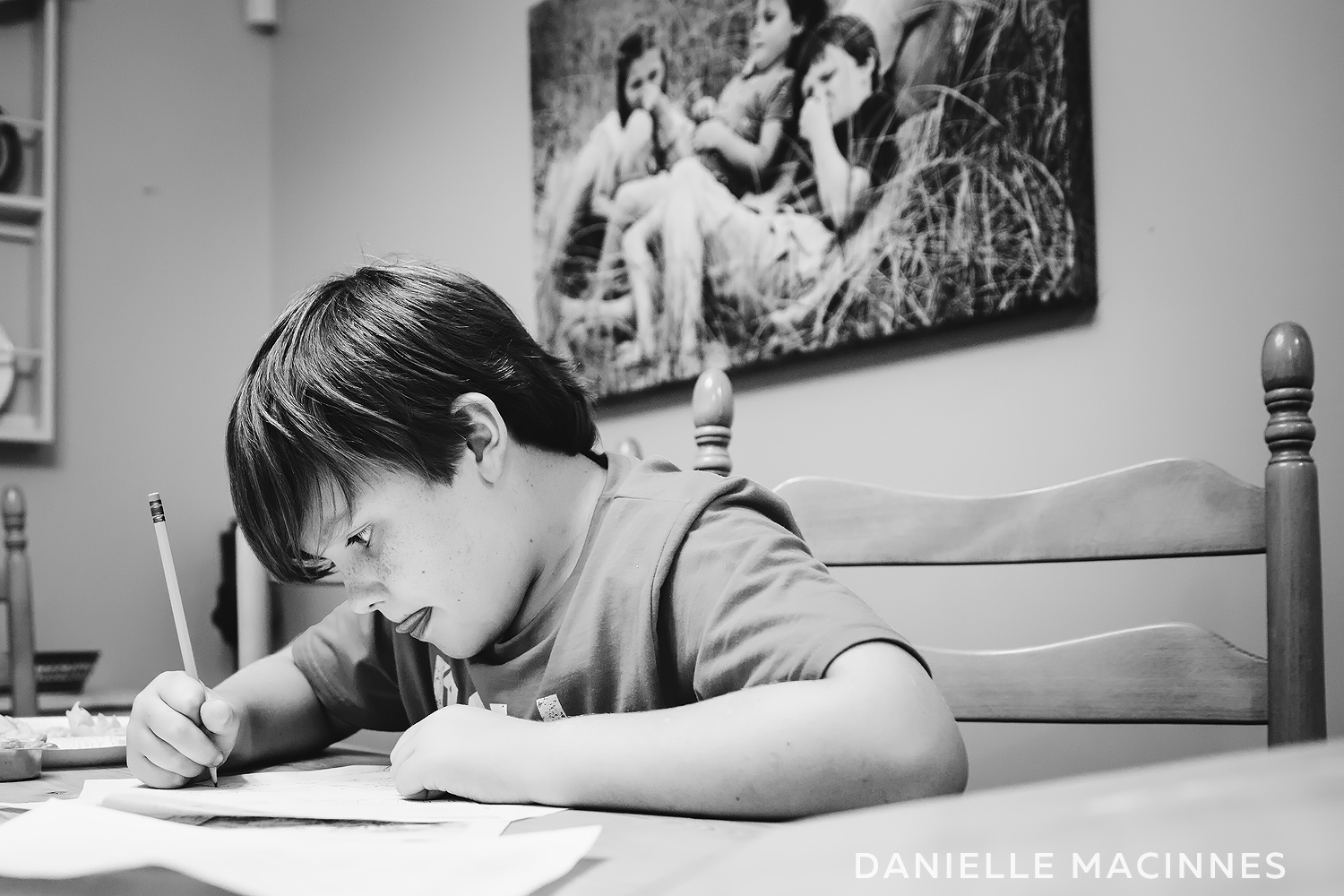 I know, I know– he's so cute.
Head on over to see what Lacey of Lacey Monroe Photography blogged about for her 5-on-5 by clicking here