I don't know why I feel like Halloween sneaks up on us every single year.  It's always in October and always the last day of the month. We have all month to prepare and think about our costumes, yet we're always scrambling to get our shit together.  We carved our pumpkins only a few hours before the kids dressed up like hot messes and hit the streets begging for candy.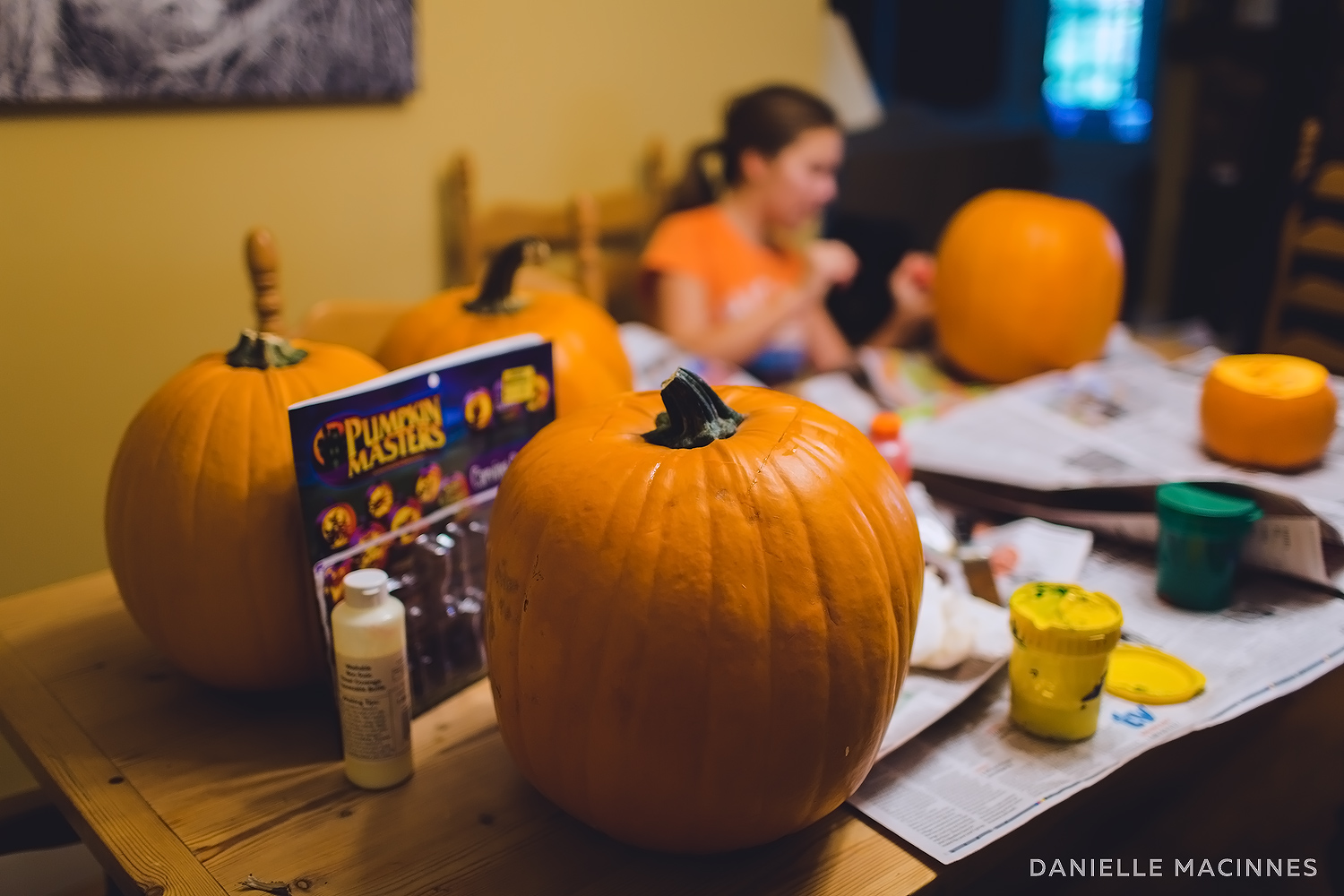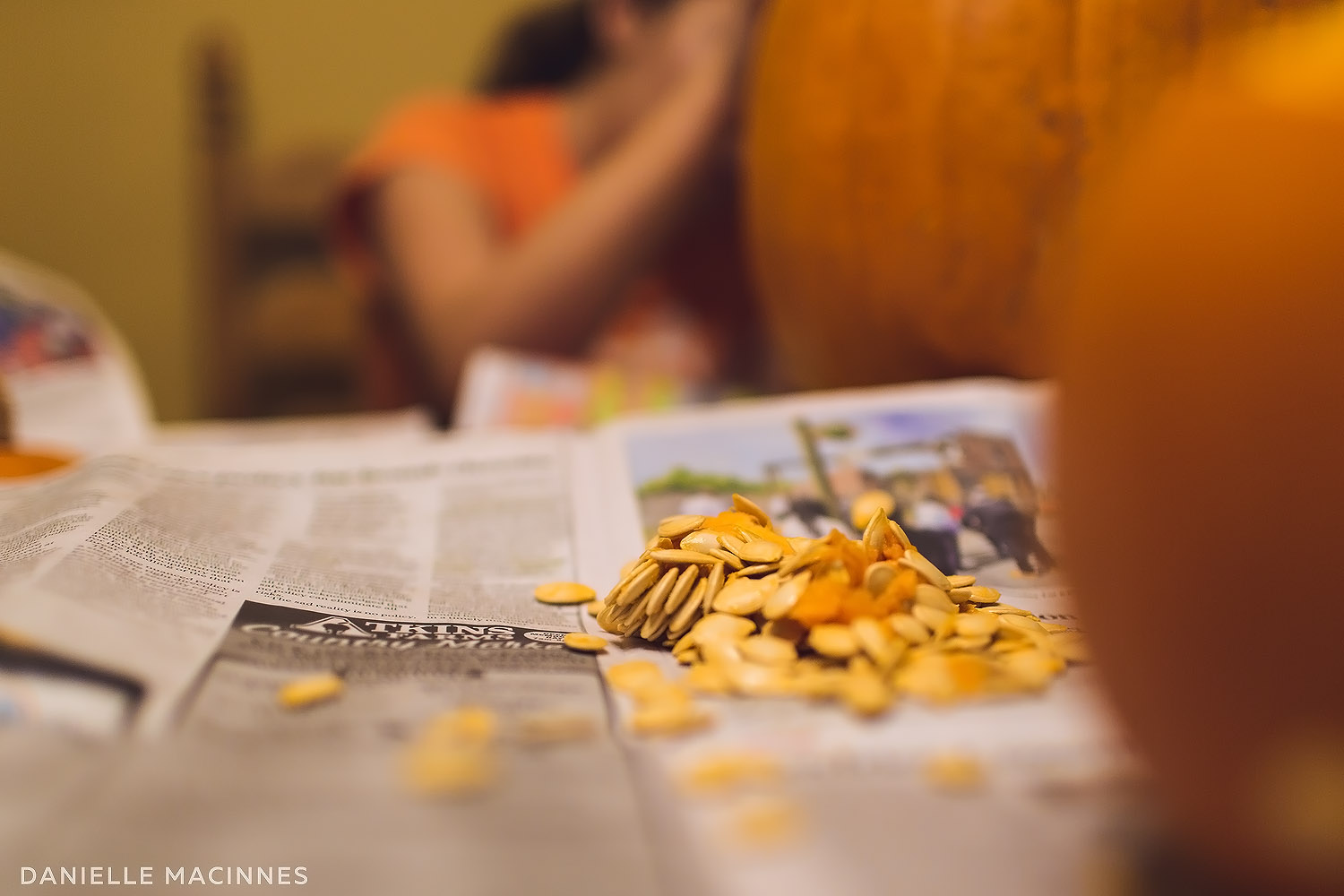 Lila insisted on designing and carving her own pumpkin this year.  Why wouldn't I give a sharp knife to an unpredictable 7 year old who had been up way past her bedtime at a hockey game the night before?  I mean, what could go wrong?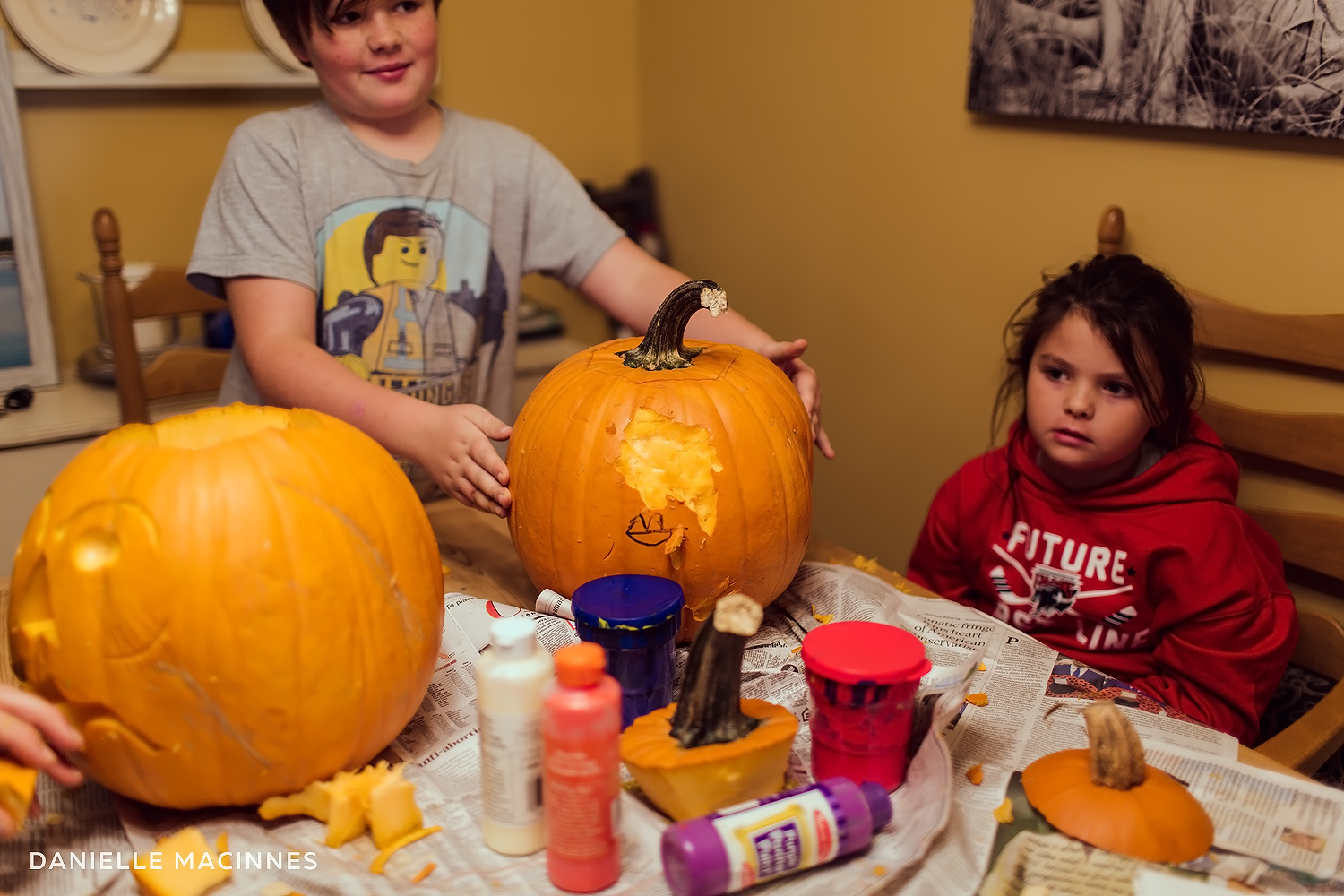 After repeated stabs to her pumpkin she declared it, thus Halloween, ruined.   I told her to turn her pumpkin around and just start over on the other side.  I guess I didn't realize she had already done that.
Oh, this face?  She's murdering me with her looking balls.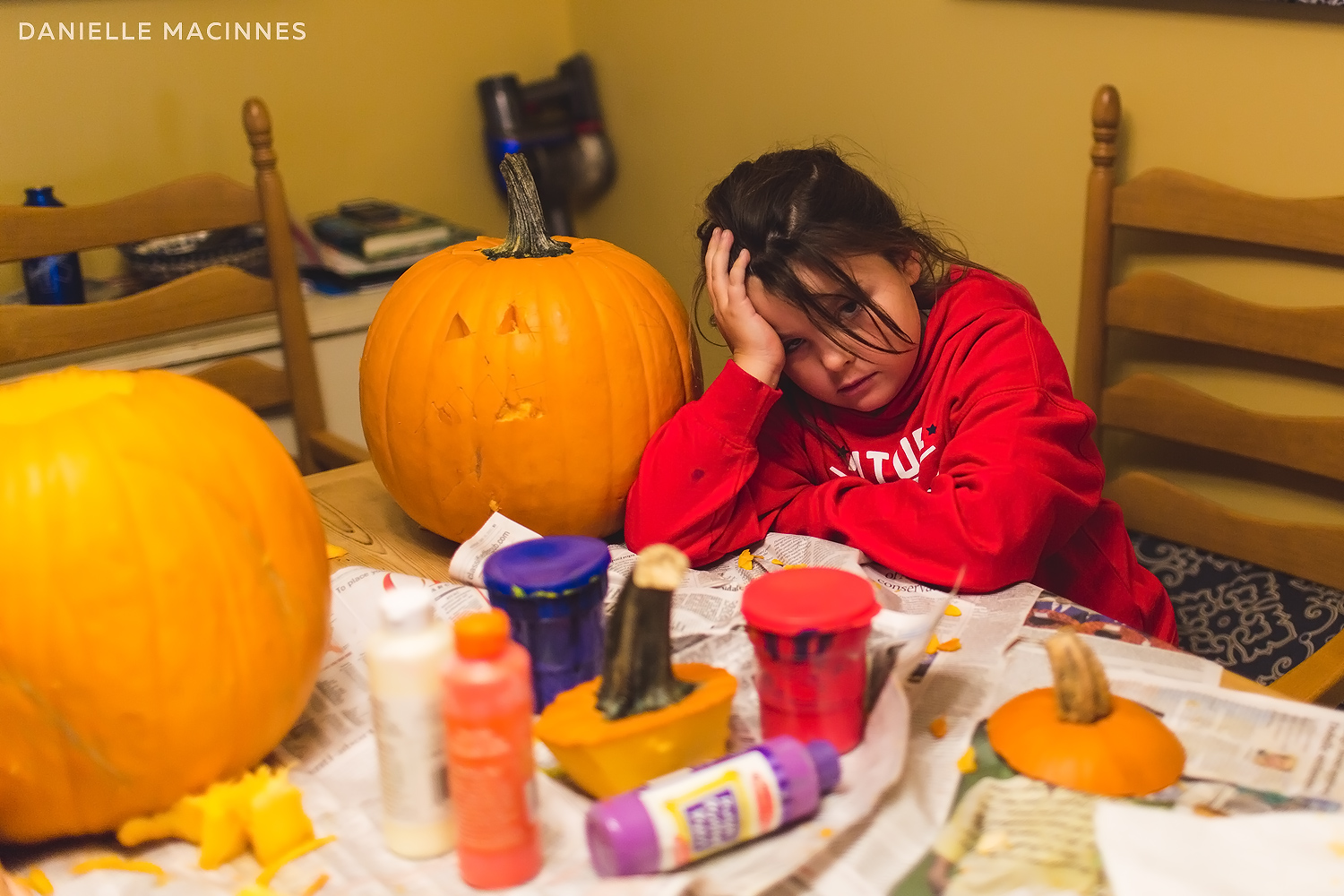 What happened next?  A complete meltdown, and an emphatic declaration that because everyone else carved better pumpkins than she did it had to mean that we all hated her.  After flinging a few handfuls of pumpkin guts and prickly words at us, we sent her away to a farm.
Just kidding.  She went to her room to calm down where she finally stopped fighting her exhaustion and let her body begin prepping for the influx of sugar that was soon to be consumed.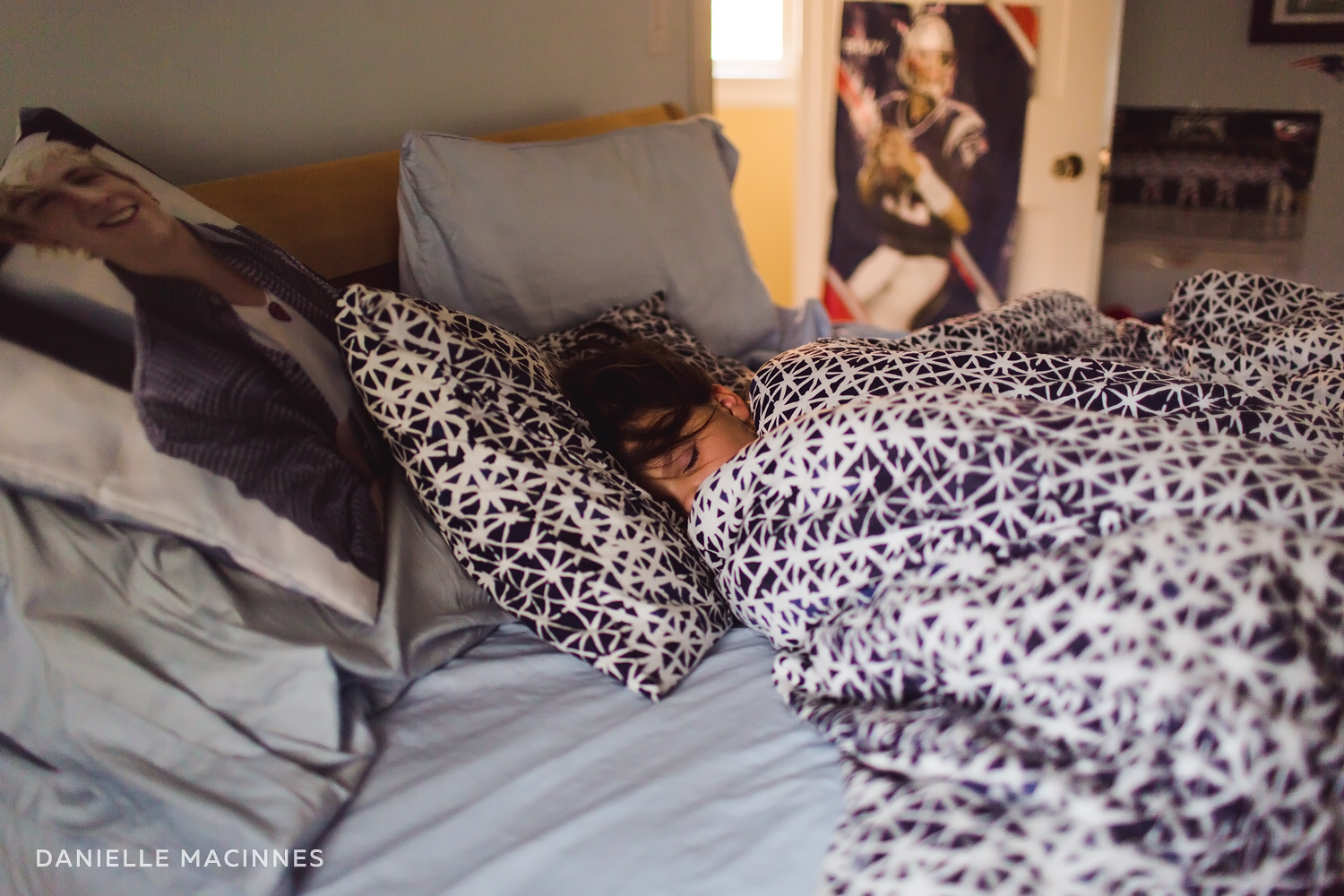 In the end, I carved the crap out of her pumpkin and all was right with the world.    Though I definitely think we need to work on our carving skills.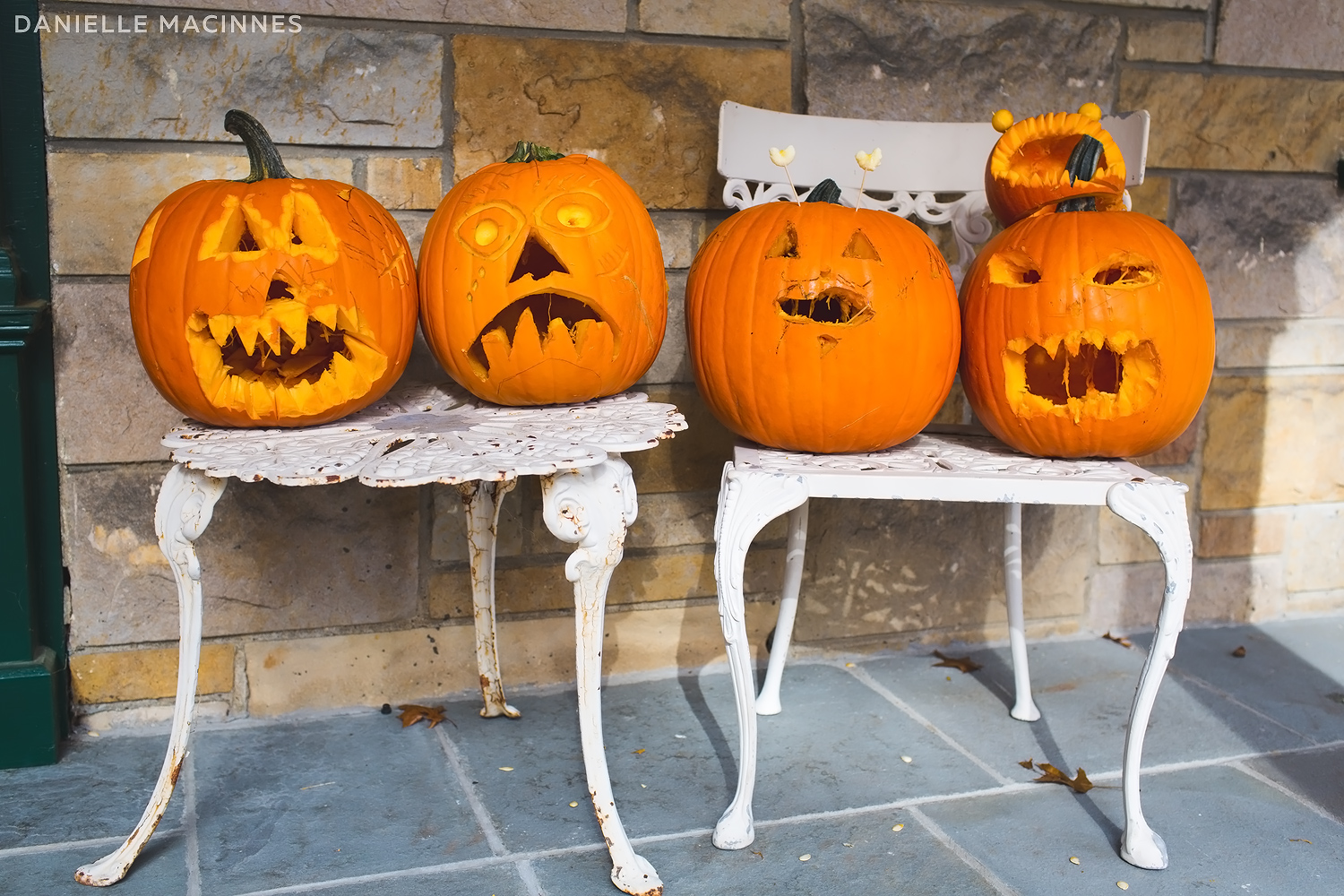 Thanks for looking!  Now follow the blog circle and head on over to see what the talented Lacey Monroe is sharing this month, by clicking here.