I had the pleasure of spending a few hours documenting the crazy talented artist Nicole Botto, of NSB Fine Arts, at her home studio in West Newbury, MA.  A lifelong California girl, Nicole moved to the area six years ago with her husband and three children.   Art has always been in her bones, having grown up immersed in the art scene by her parents who were both painters themselves.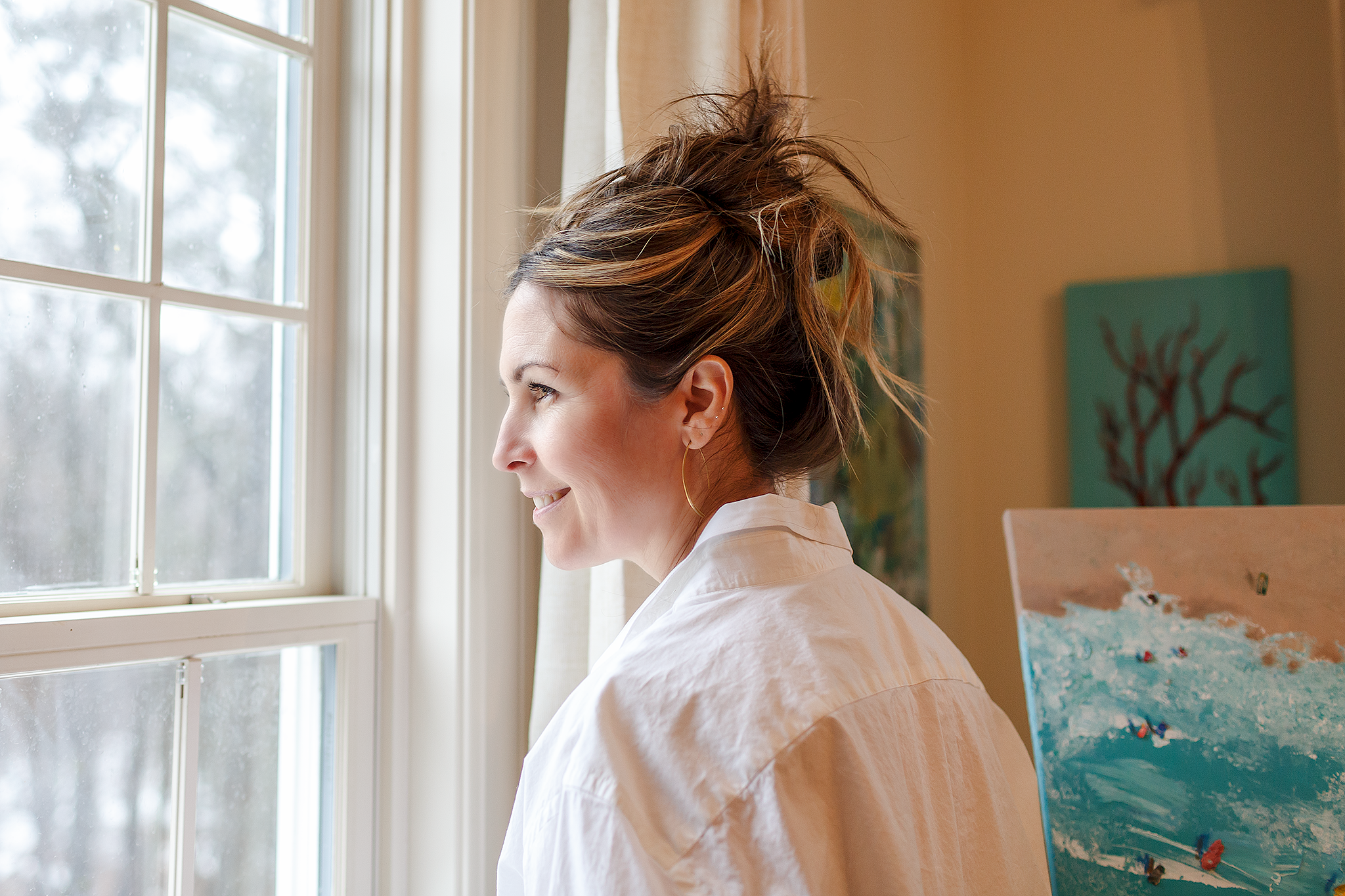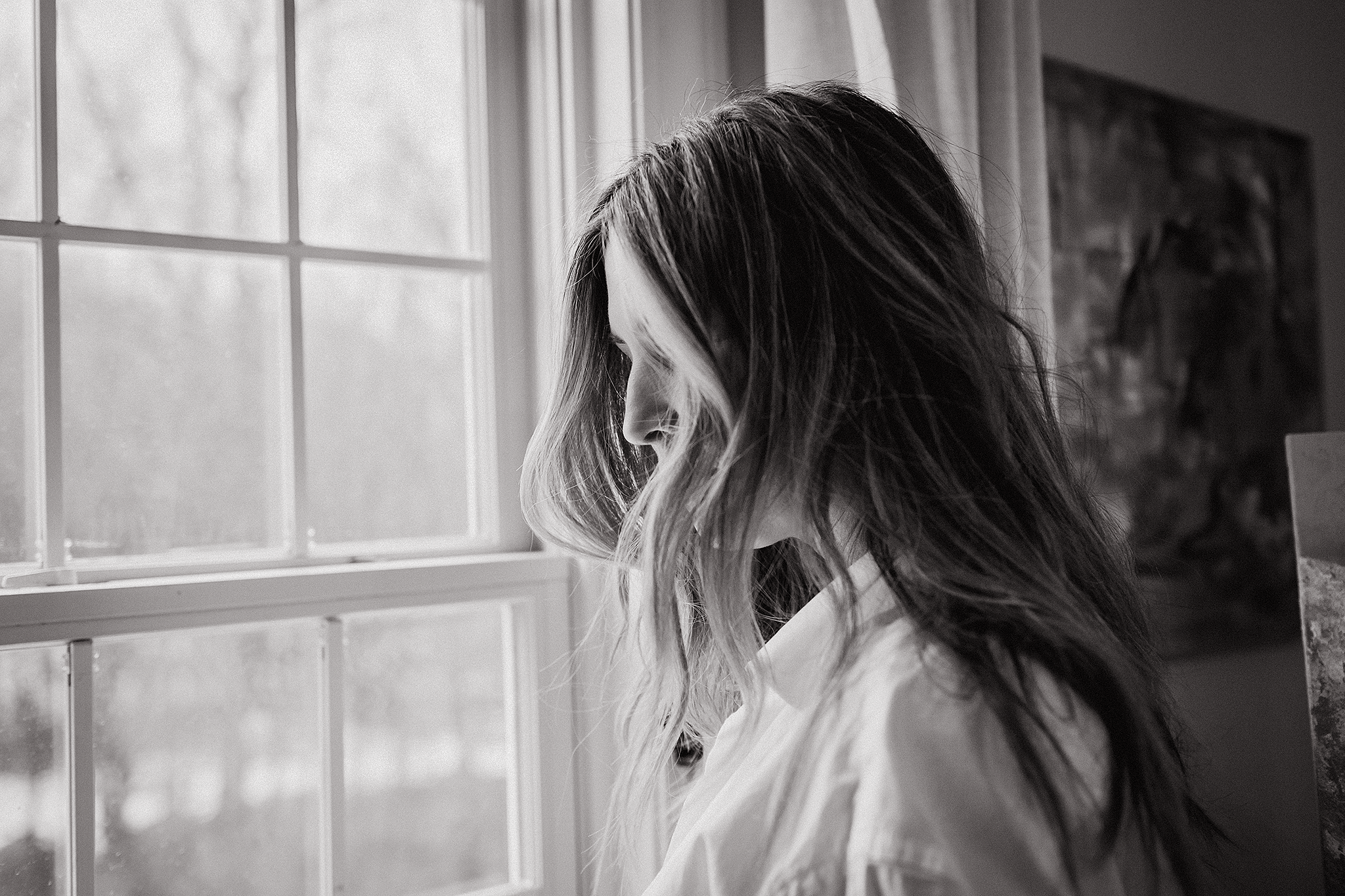 Nicole works with a variety of mediums, drawing inspiration from the beauty in the everyday elements that surround her.  I had to fight the urge to touch a lot of her art because her work is almost always infused with an element of texture and/or layering- and to me that's just a recipe for touching.  But, Nicole frowns upon people chipping away at the textures that make her art uniquely hers, so I held back.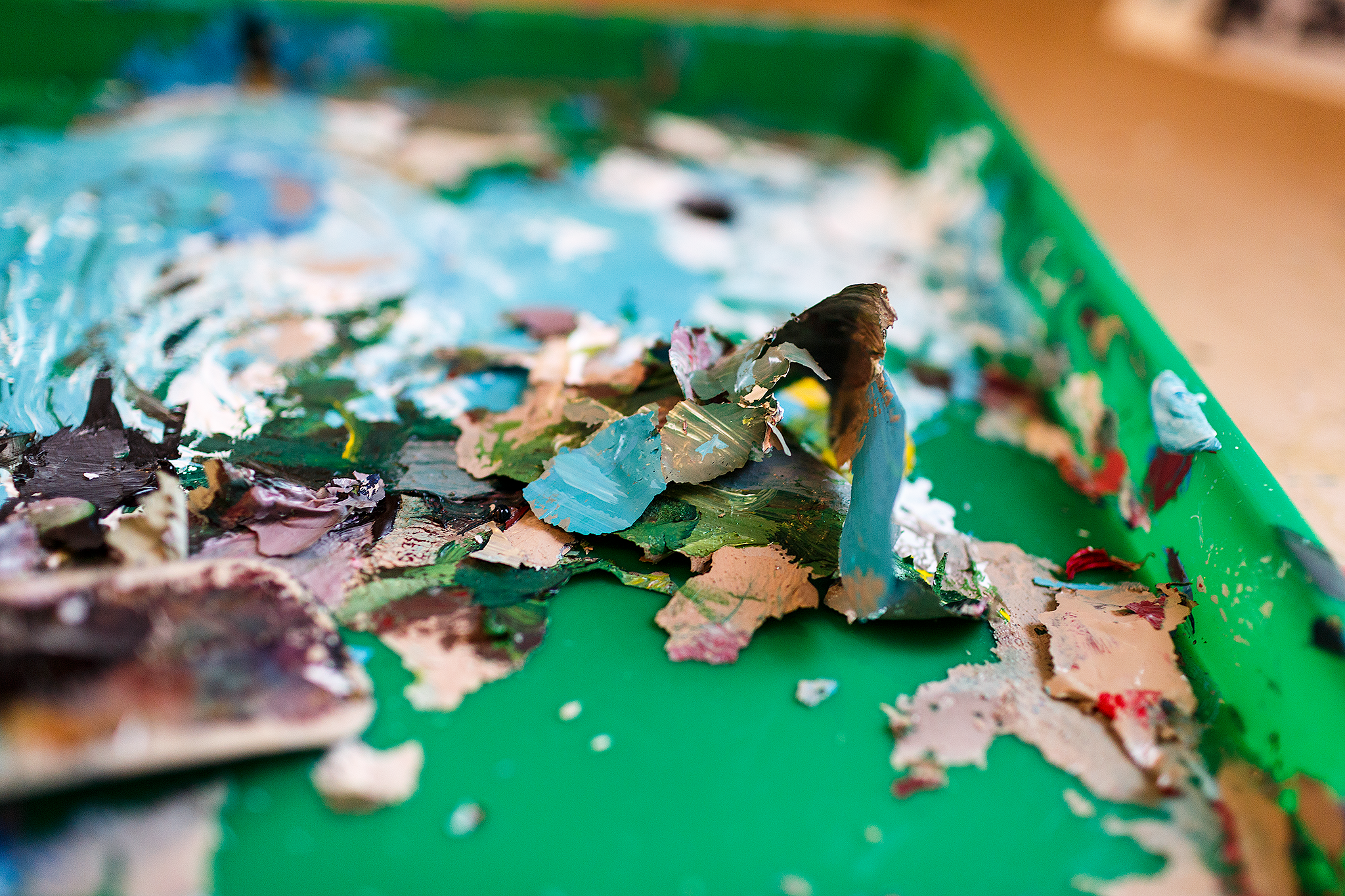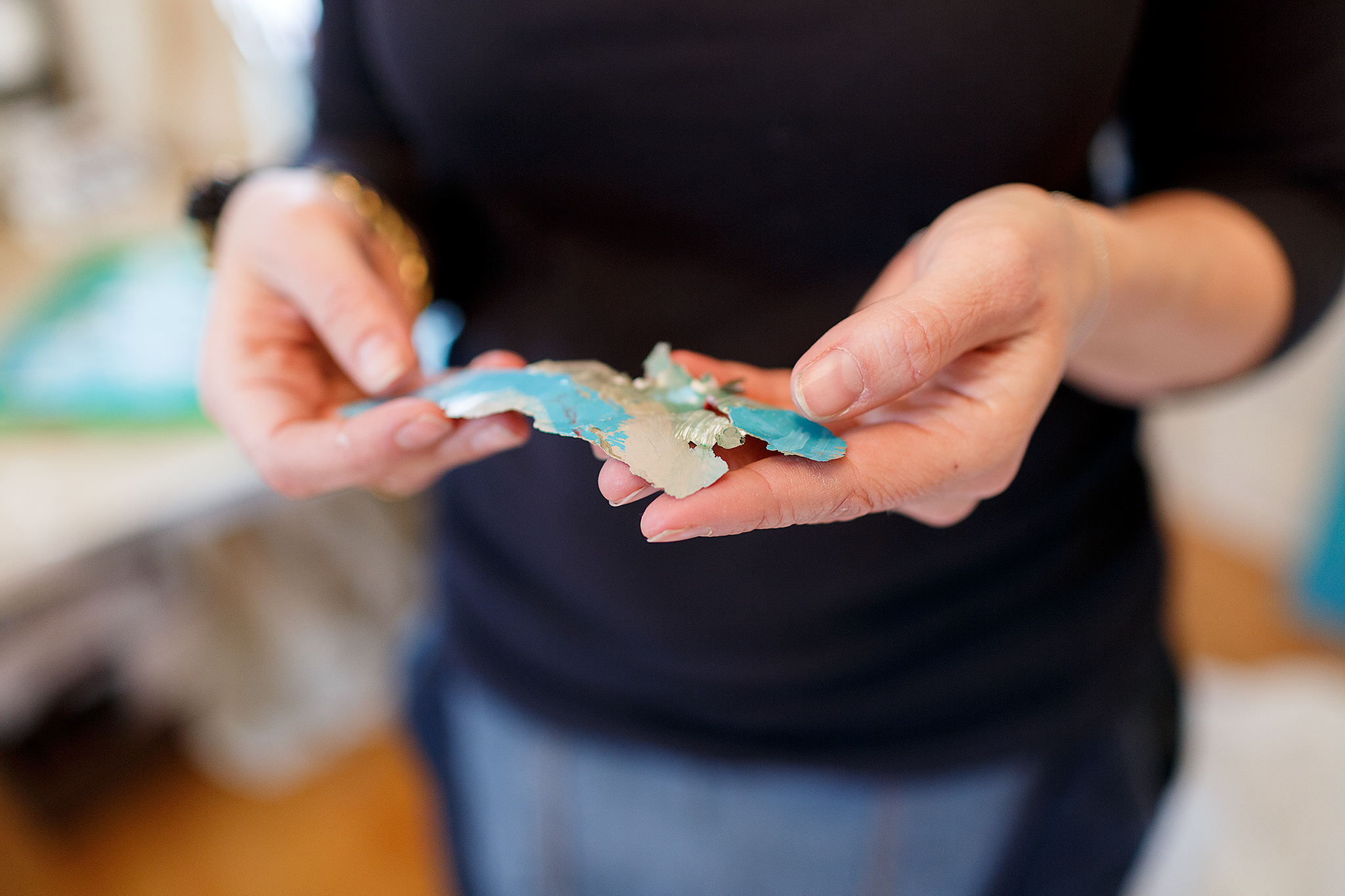 That's Nicole holding paint chips that she recycles and uses in her work.  That's not a giant paint chip that I peeled off a painting.  (Admit it, that's what you were thinking).
When I caught up with Nicole for our shoot,  she was putting the finishing touches on an encaustic painting, and a custom acrylic seascape commissioned by her coolest client (it's me, you guys!).  Take a look….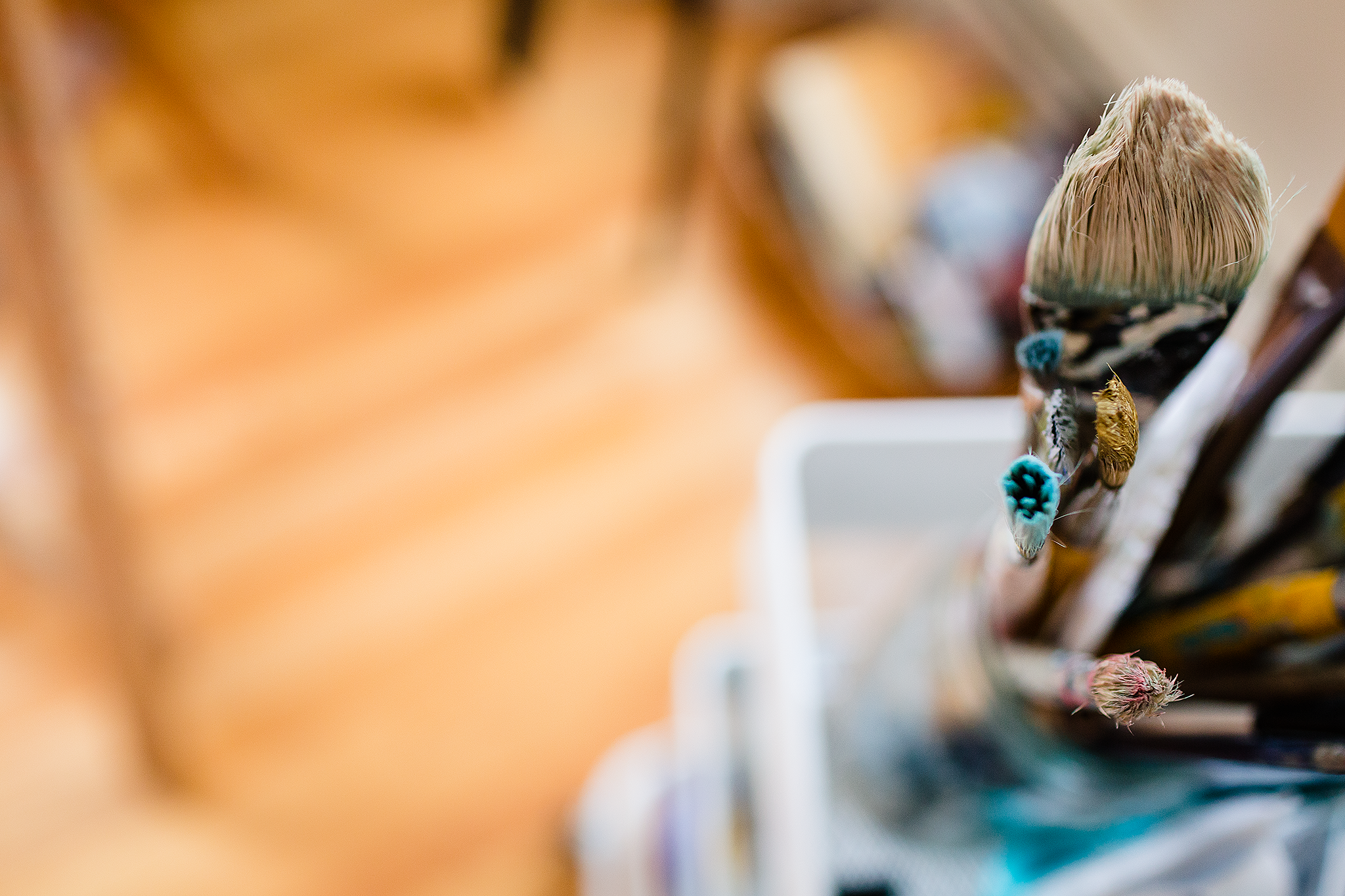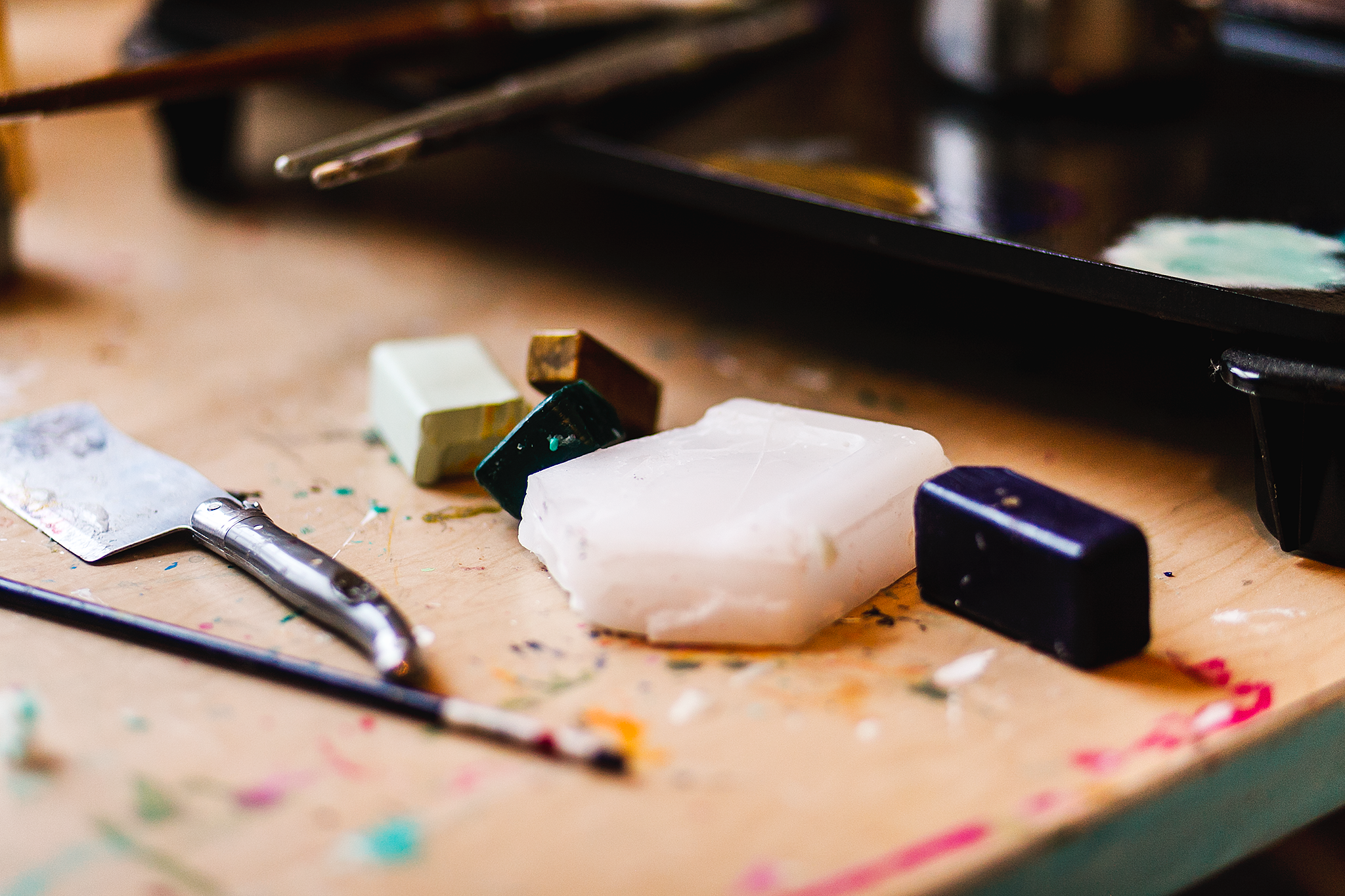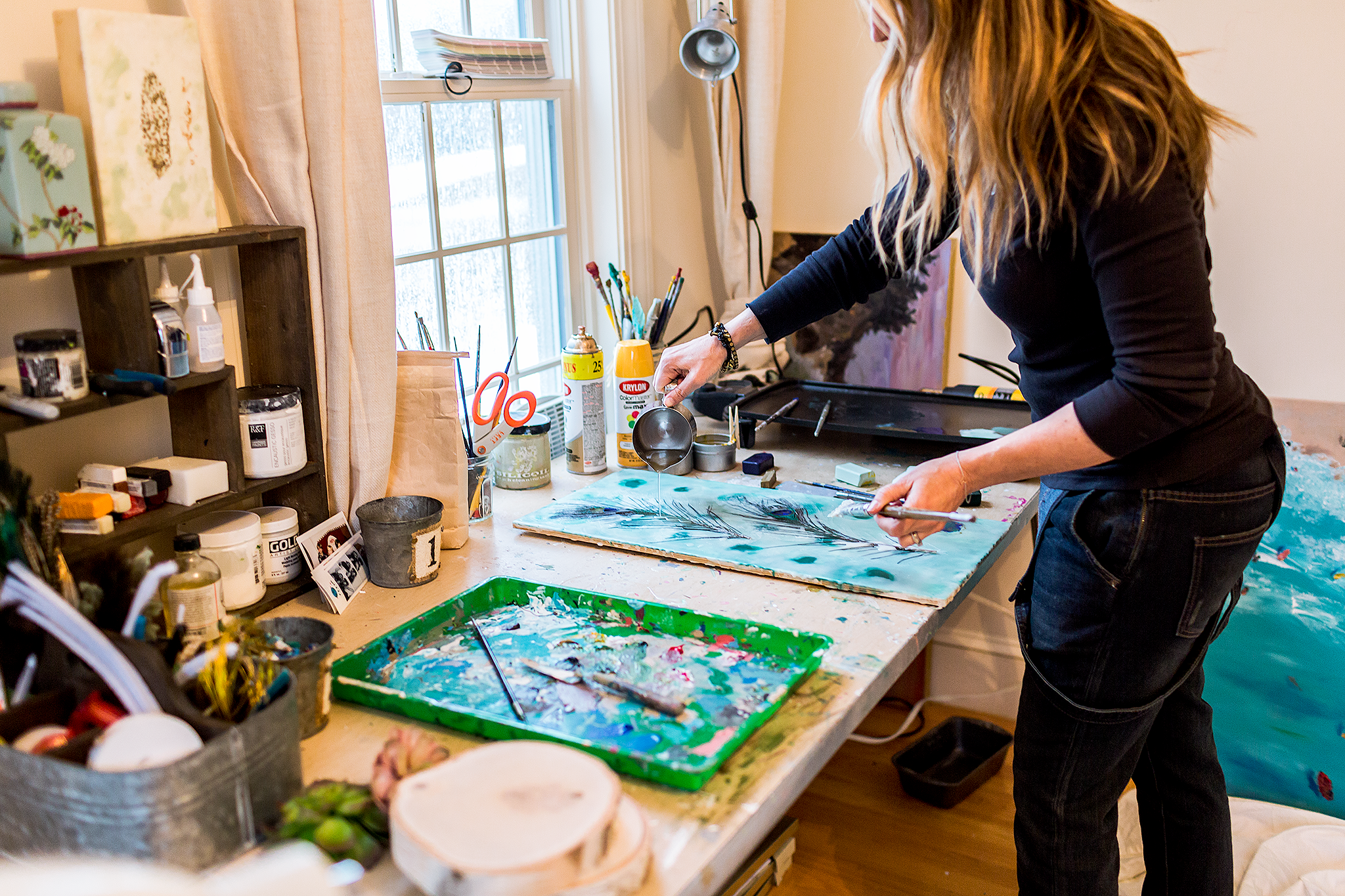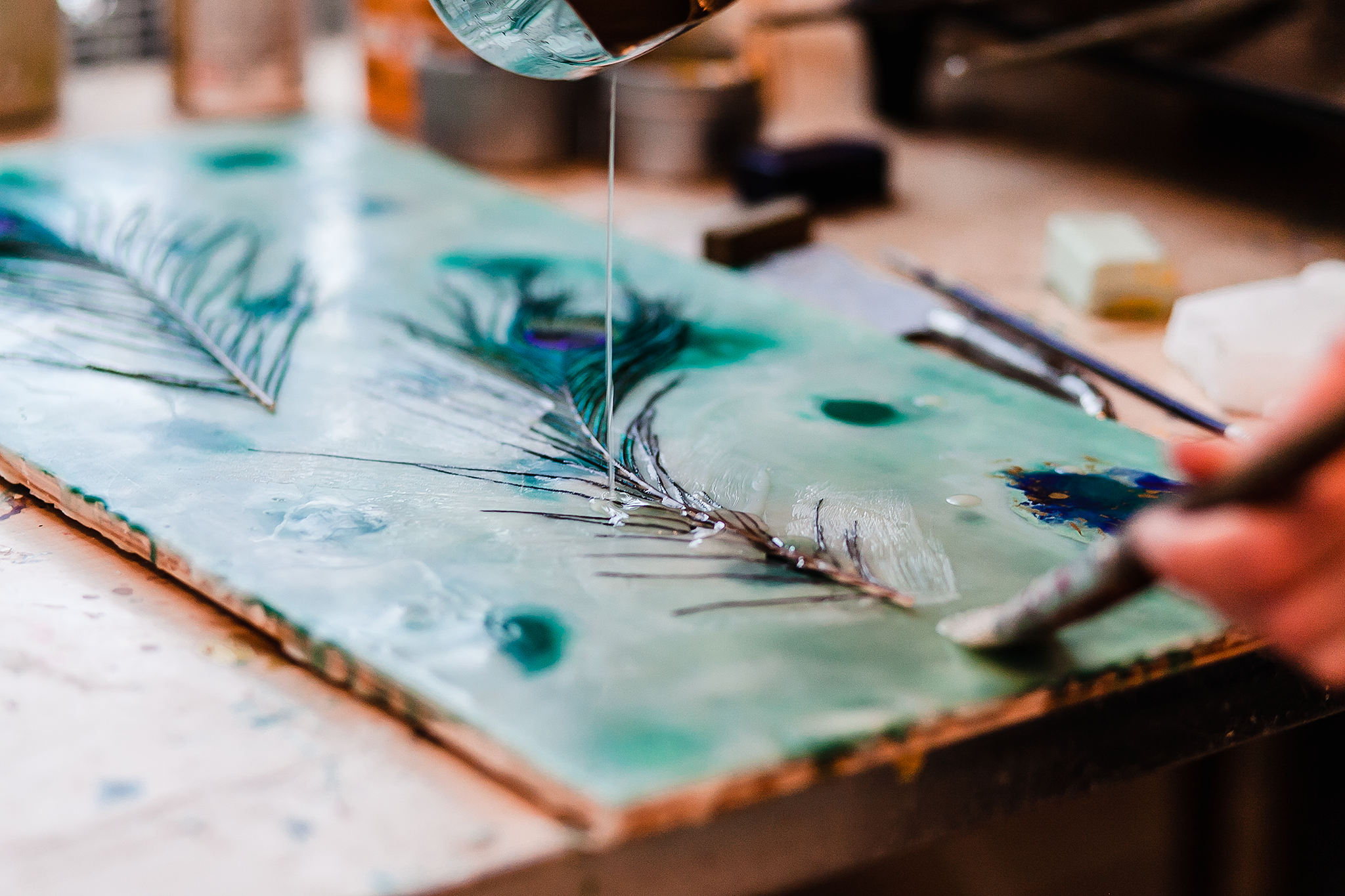 That's hot wax she's pouring onto the canvas!   (I did not want to touch that. Ok, maybe just a little bit.)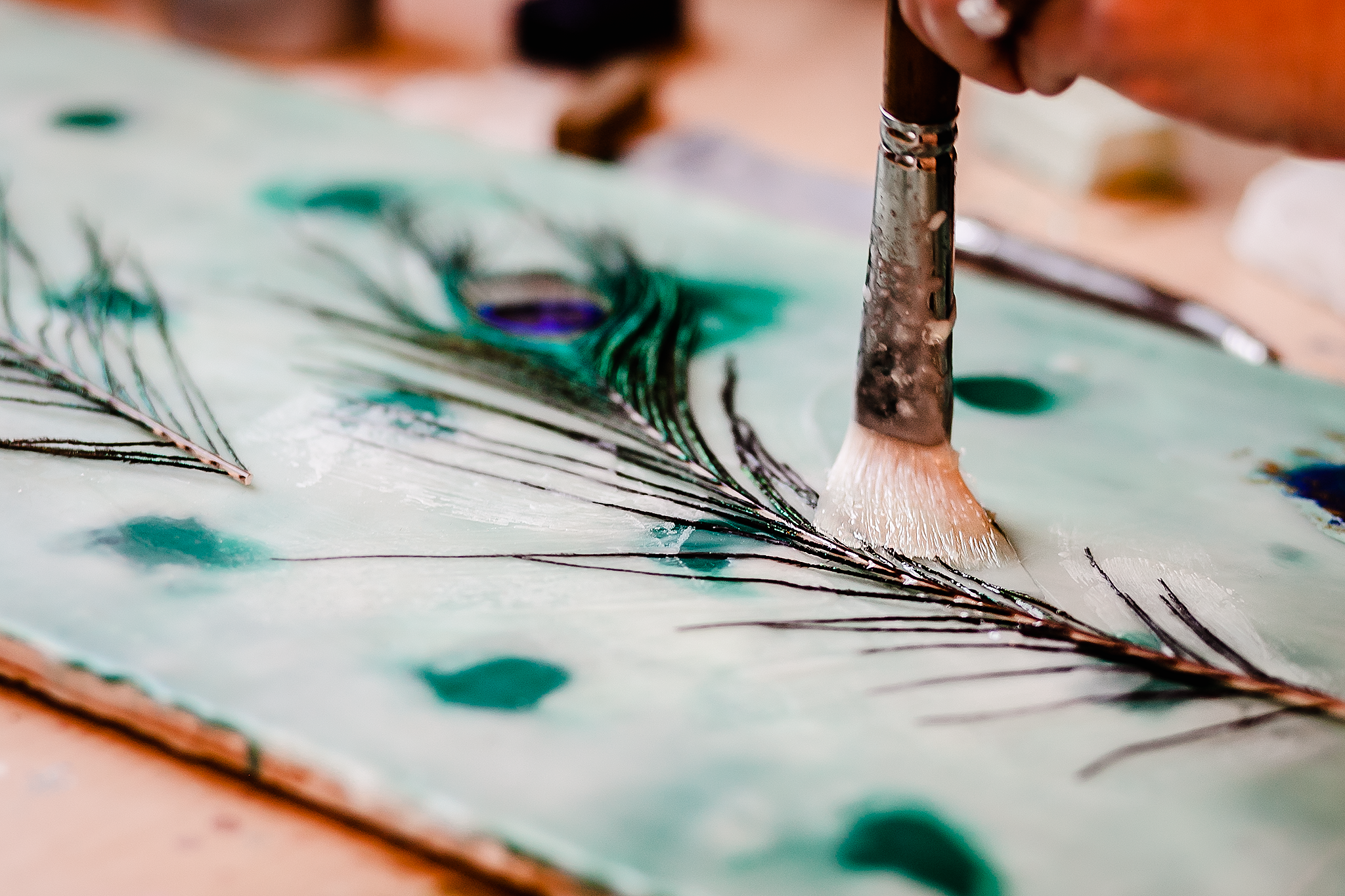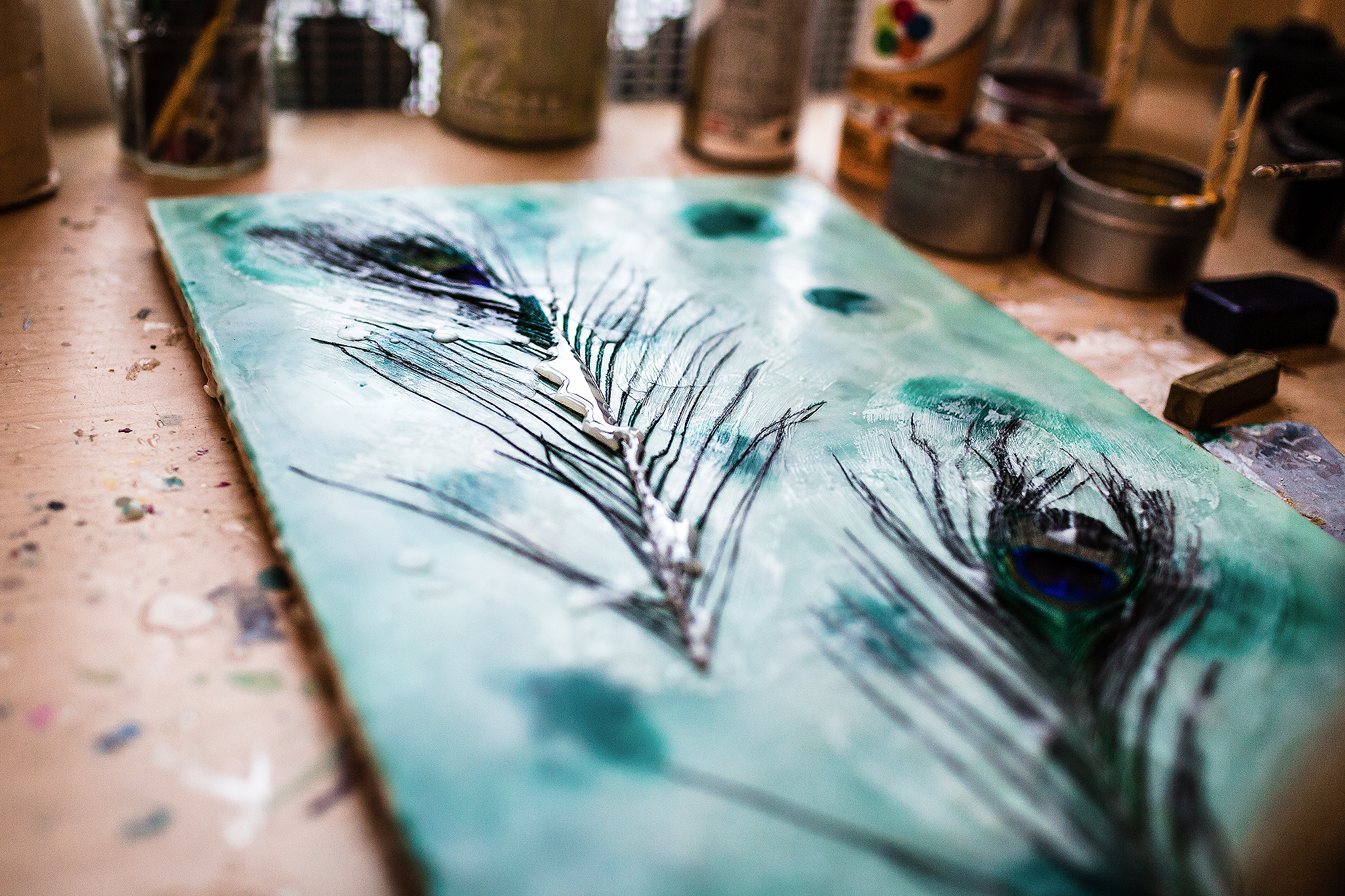 Seriously so cool to watch this whole process.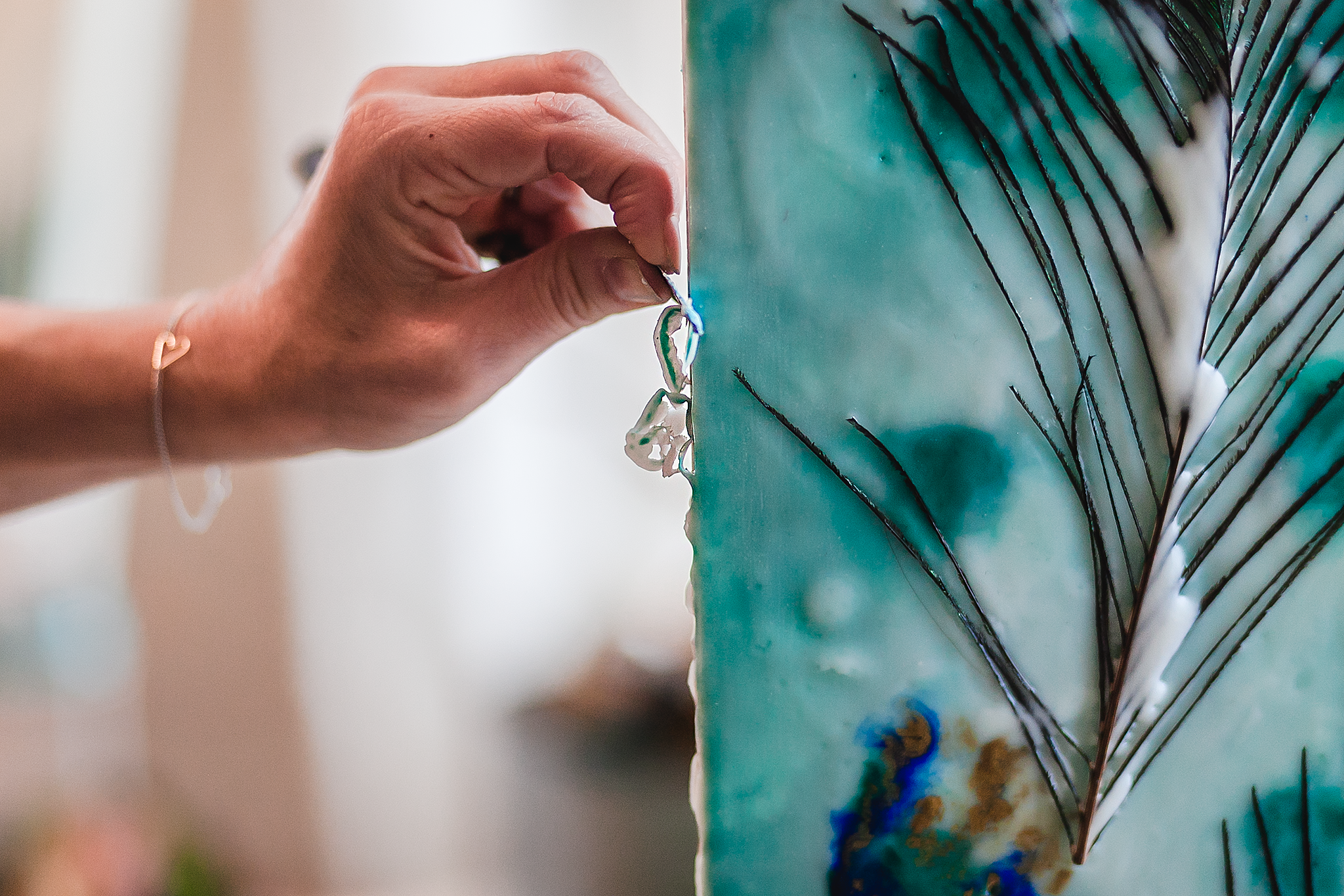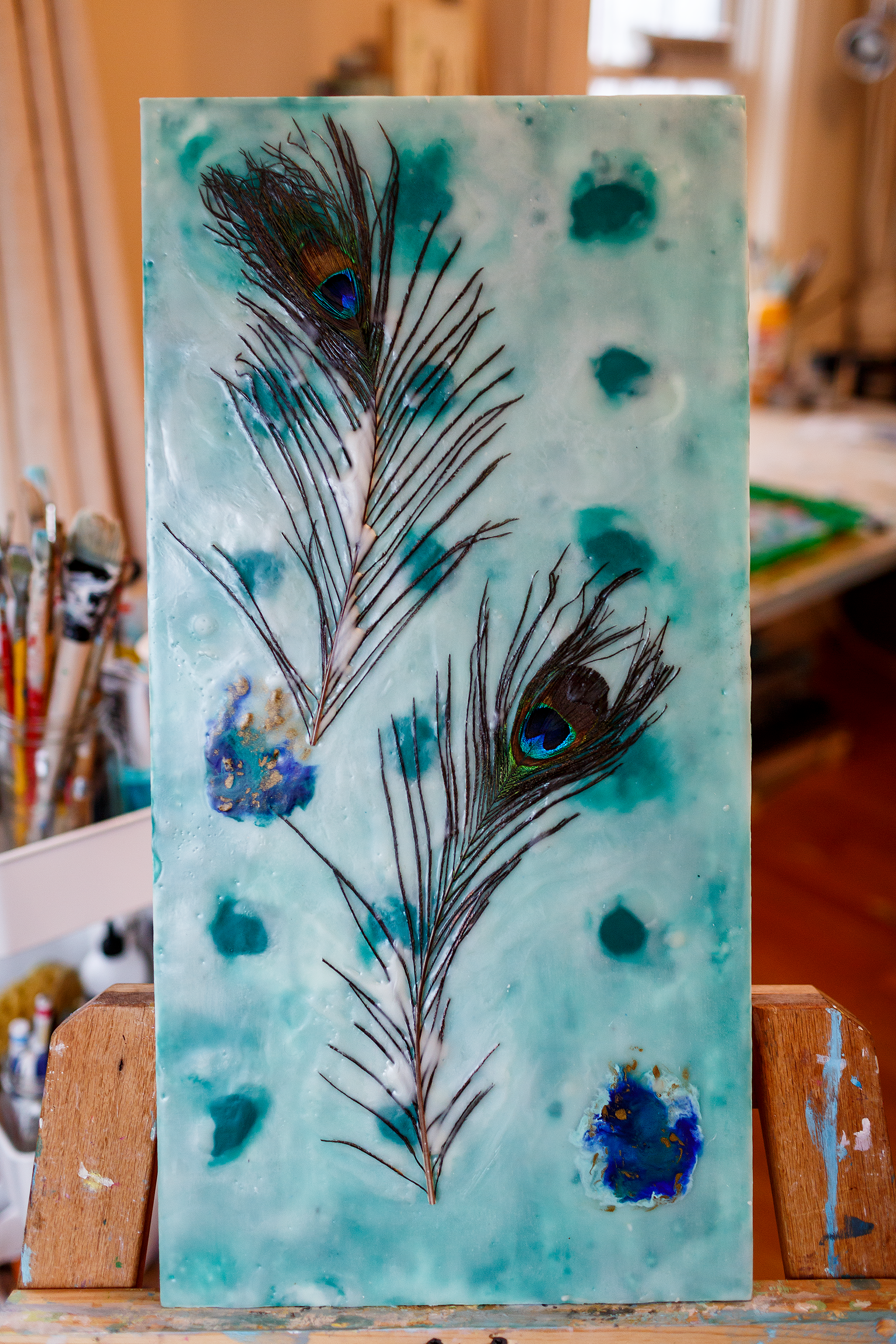 How gorgeous is that, right? Don't you just want to touch it?  YOU CAN'T.  Unless you buy it, obviously.
Customized Commissions
Nicole loves collaborating with clients to create customized art, and encourages them to stay involved in every step of the process.  When I couldn't make up my mind about what I wanted to hang on the empty wall in my hallway, I went to Nicole with some ideas I had for a seascape, painted from an aerial birds eye view perspective.   I'll let the pictures speak for themselves because the finished product blew me away…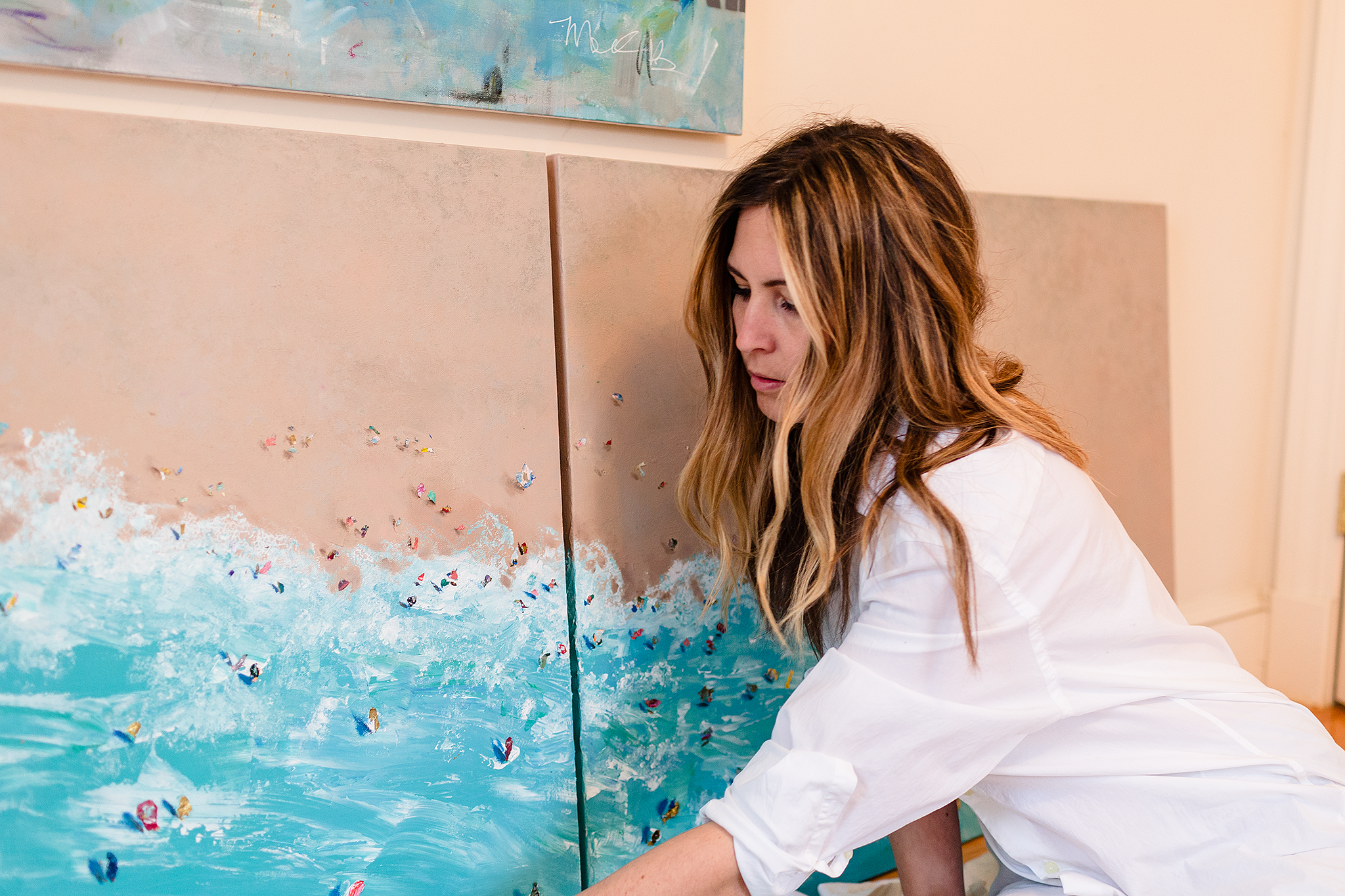 See those tiny people on the beach and in the water? Nicole made them out of paint chips!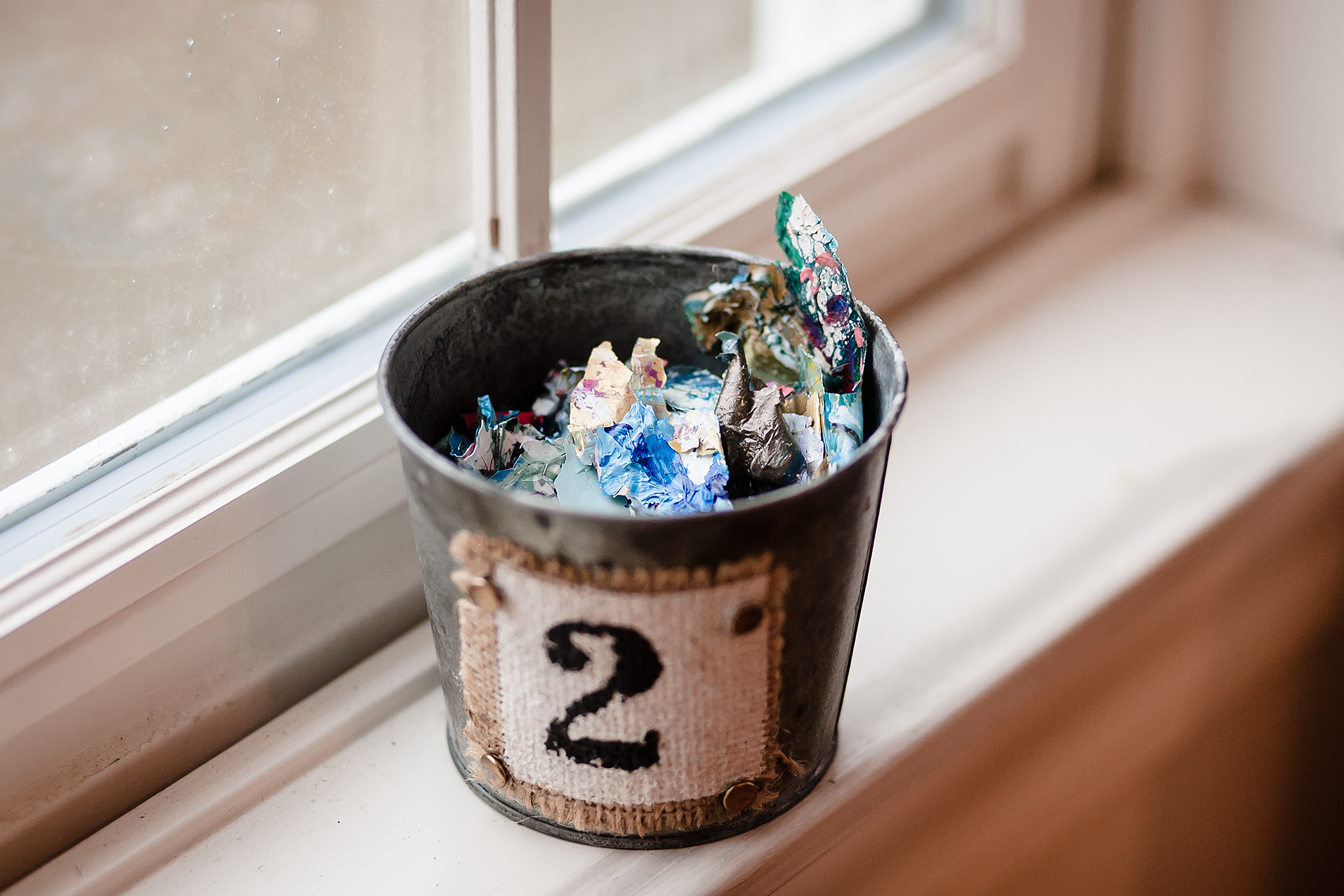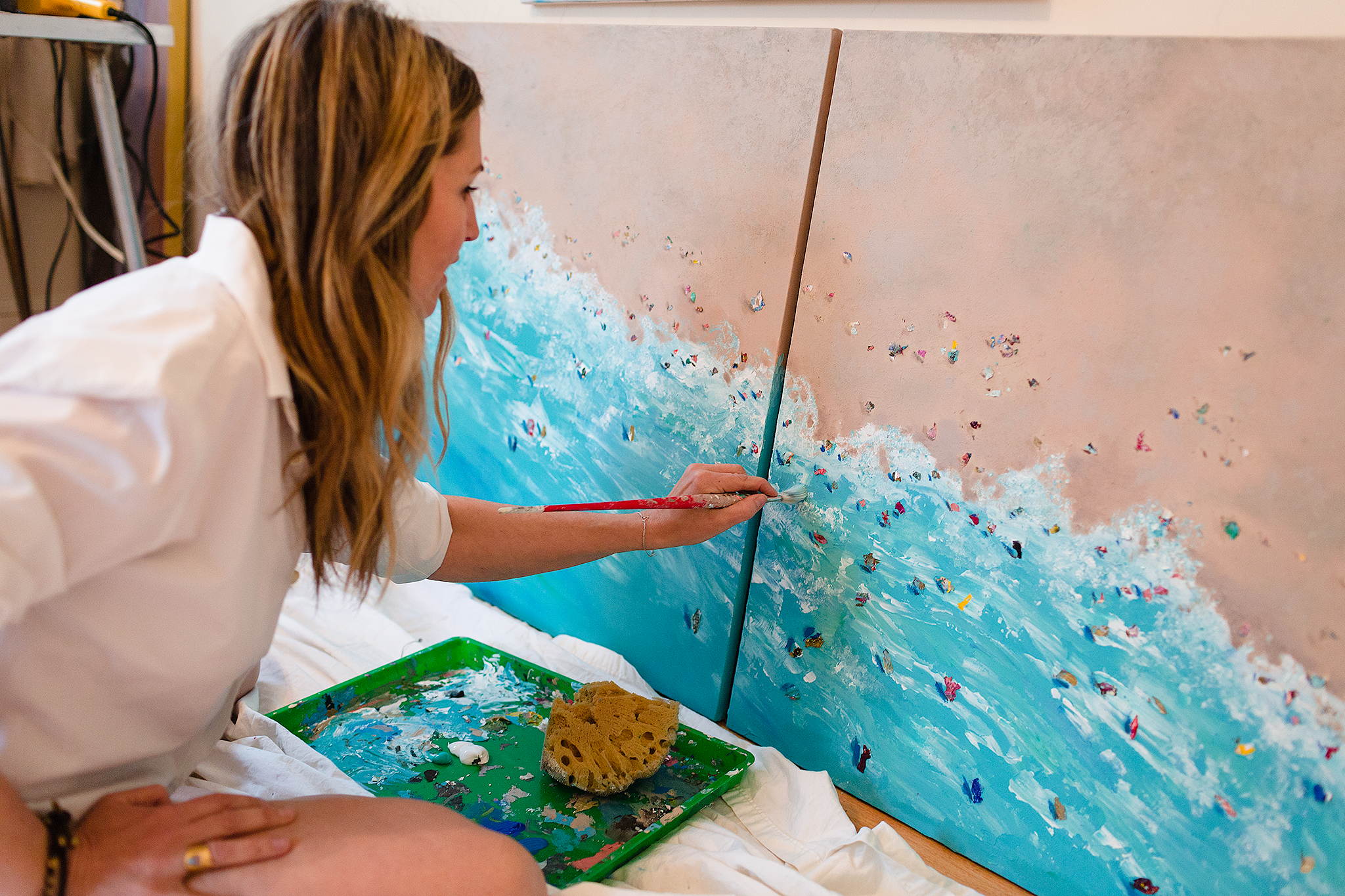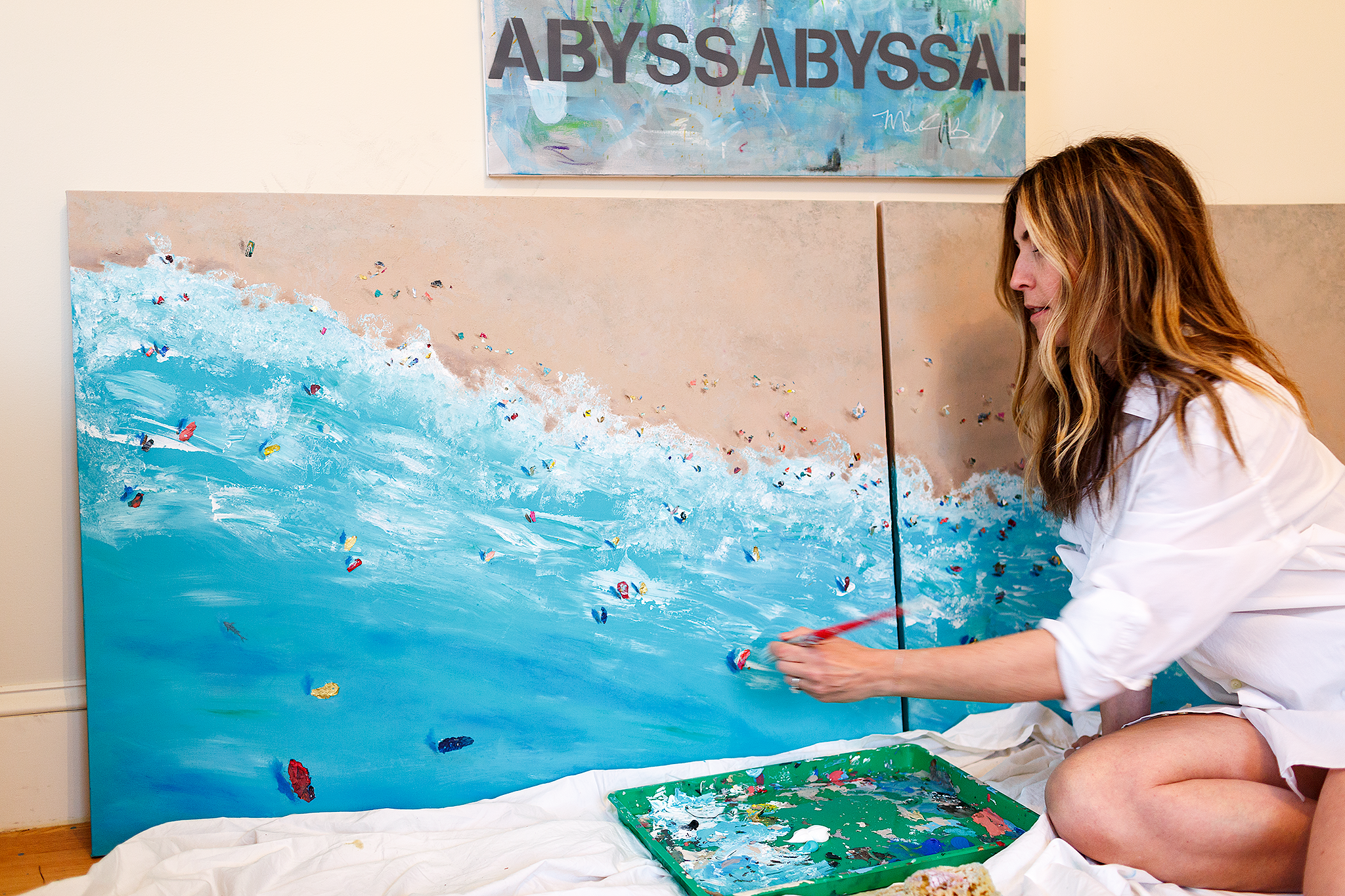 Can you spot the shark in the water and the naked sunbather on the beach?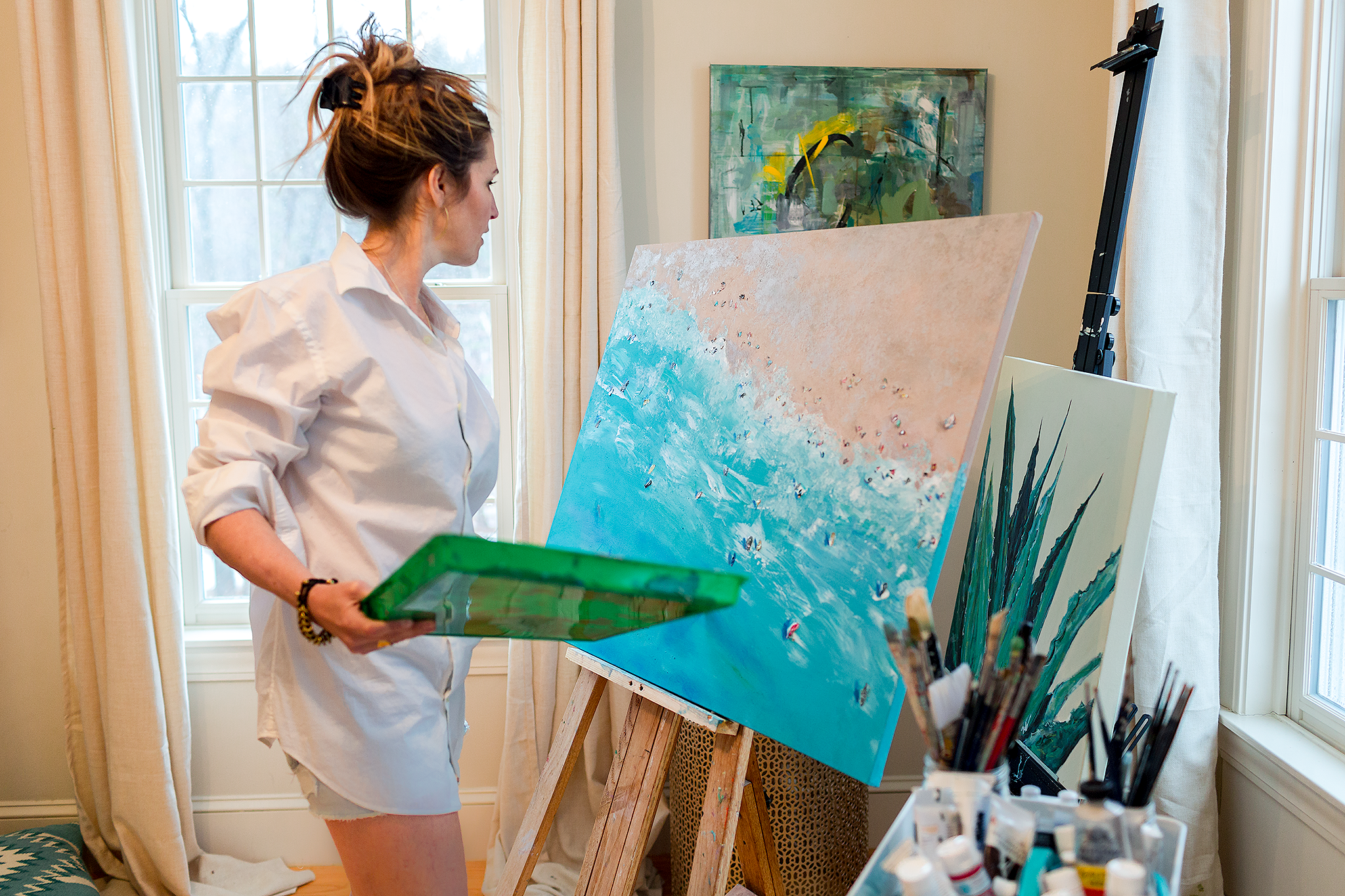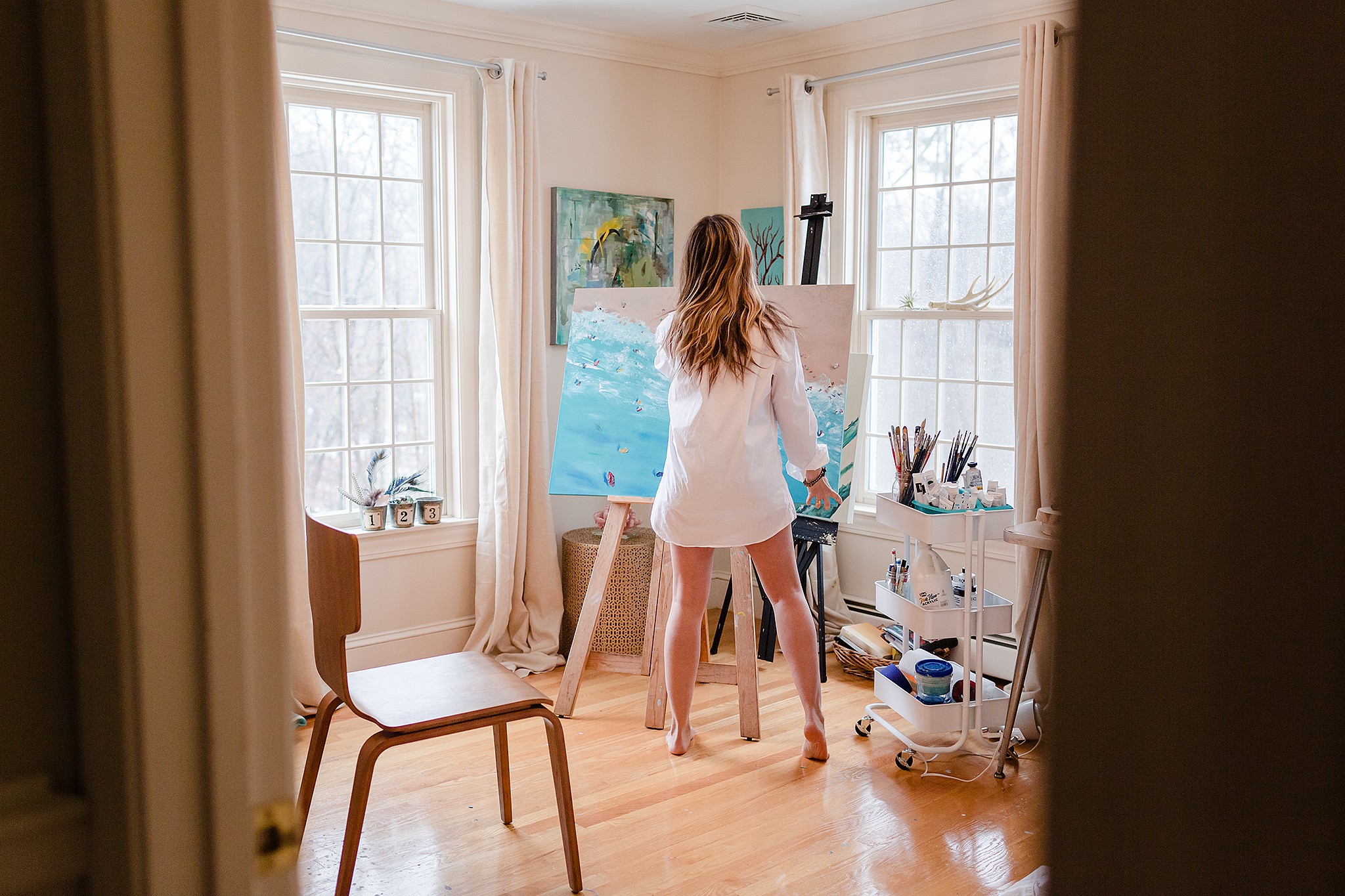 Ready to see the final product?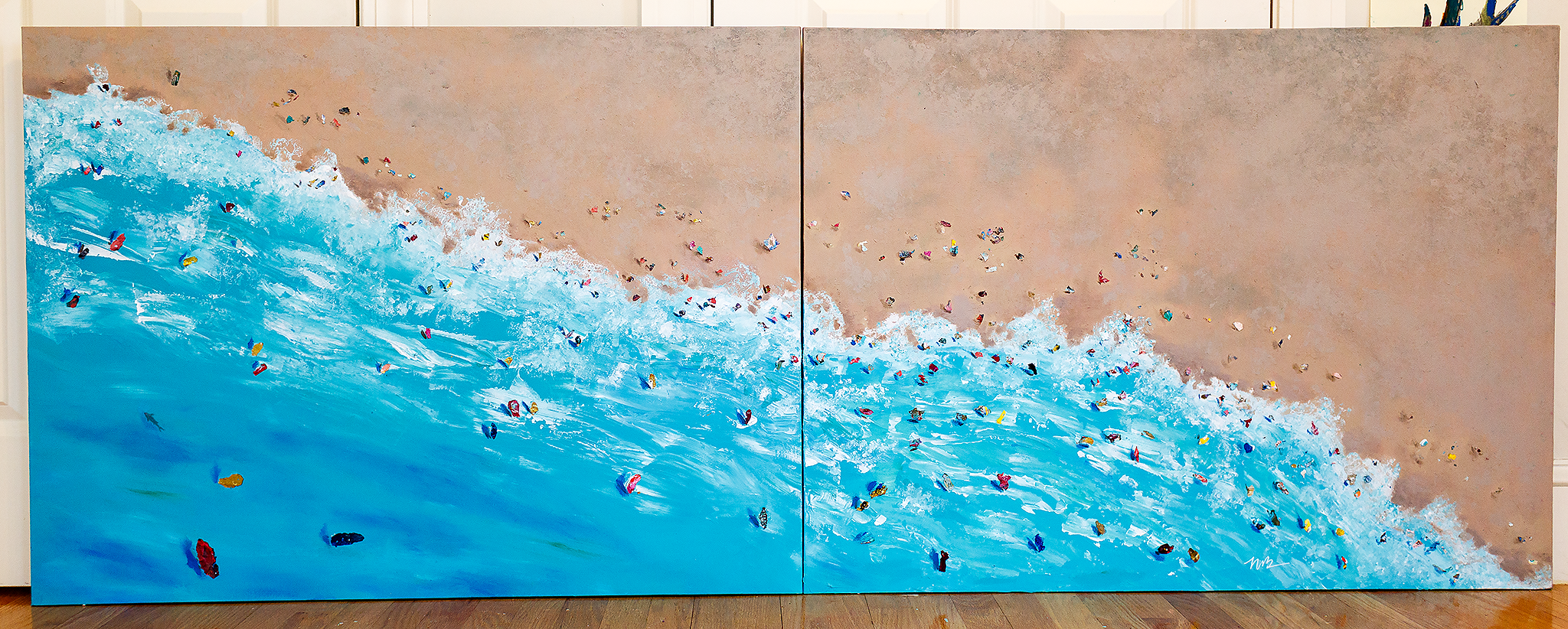 Amazing, right? It makes me so happy to walk by this every day.  To see more of Nicole's work, or to start a discussion with her about collaborating on your own piece of custom art, visit her website here
Thanks for looking!  If you feel like it, leave a comment below so we can know you stopped by!