Part 3 of 3: Decorating the tree in Greenland, NH
Our family traditions may be some of the only things that make us willingly slow down together with purpose and intention.   We do this because family traditions fill us with a sense of belonging and magnify the love that surrounds us– and in today's wildly stressful and fast paced world, it's exactly what we need.  Traditions are magical because they are uniquely ours to celebrate with the people we love. Whether we're with family or friends there is no right or wrong way to participate.
Documenting the Loomis family tradition of tagging, cutting, and decorating their Christmas tree was such a fun experience for me.
Here are some of the highlights from an unforgettable night of decorating the Christmas tree…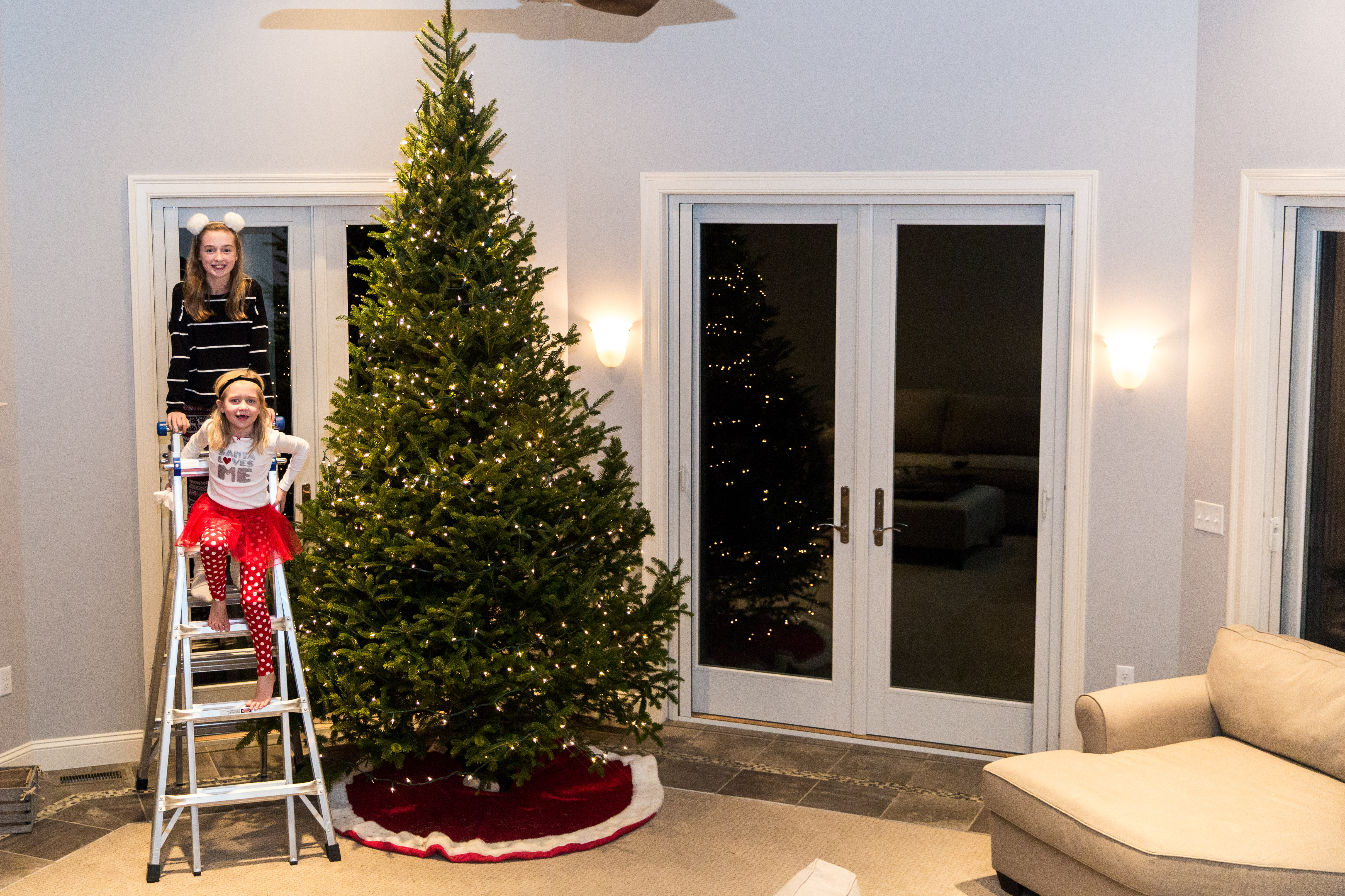 I did not remember the tree being that big when they cut it down!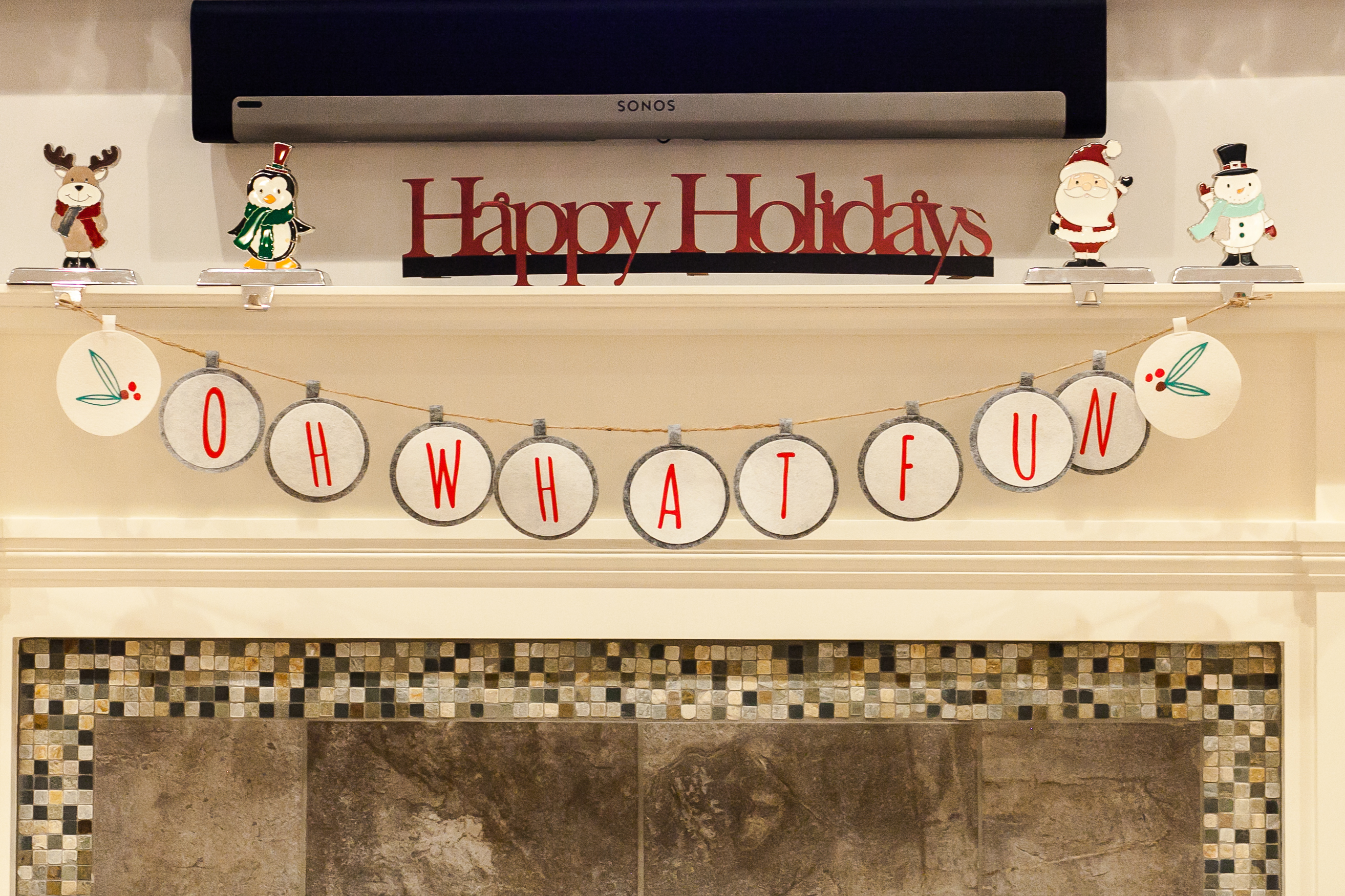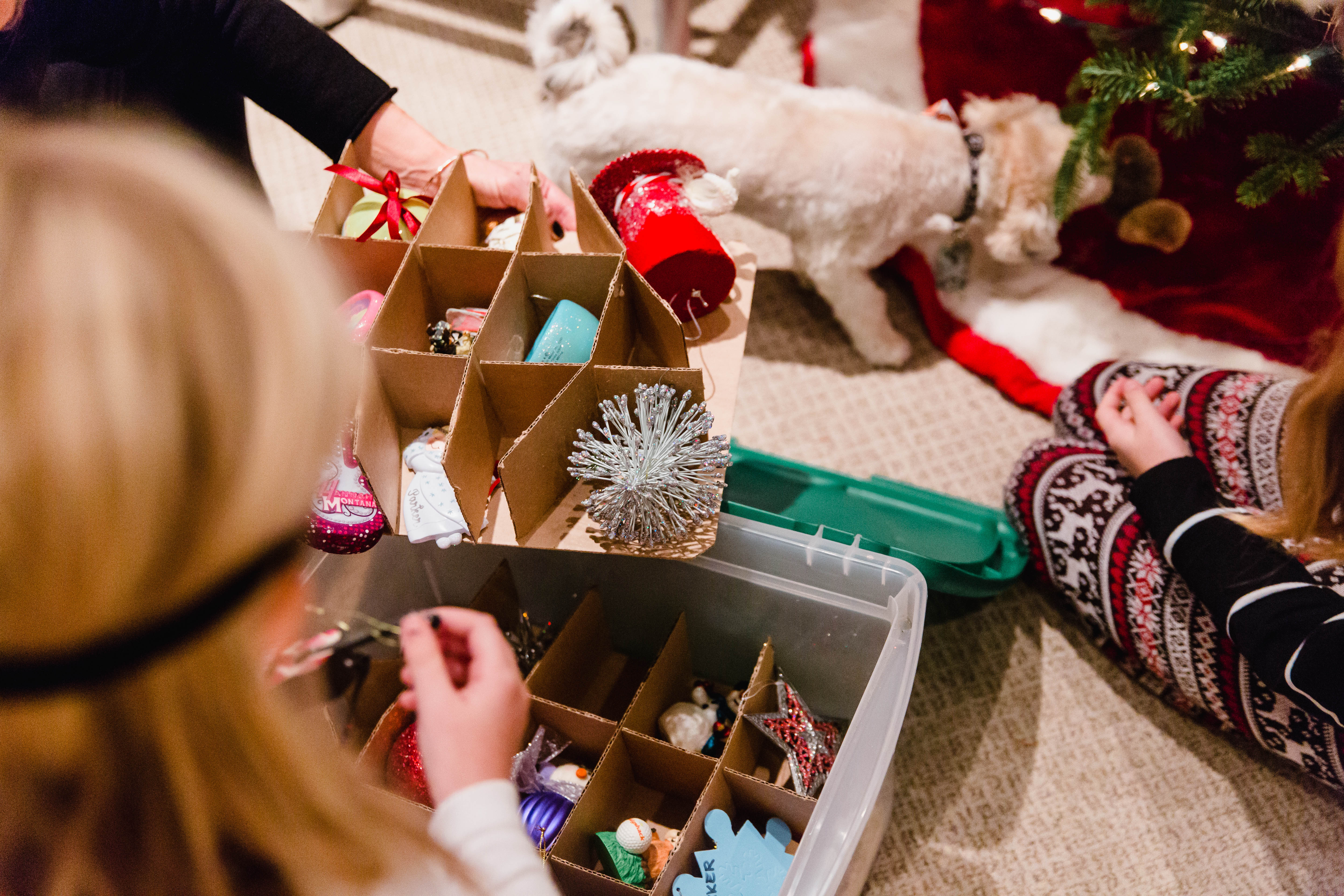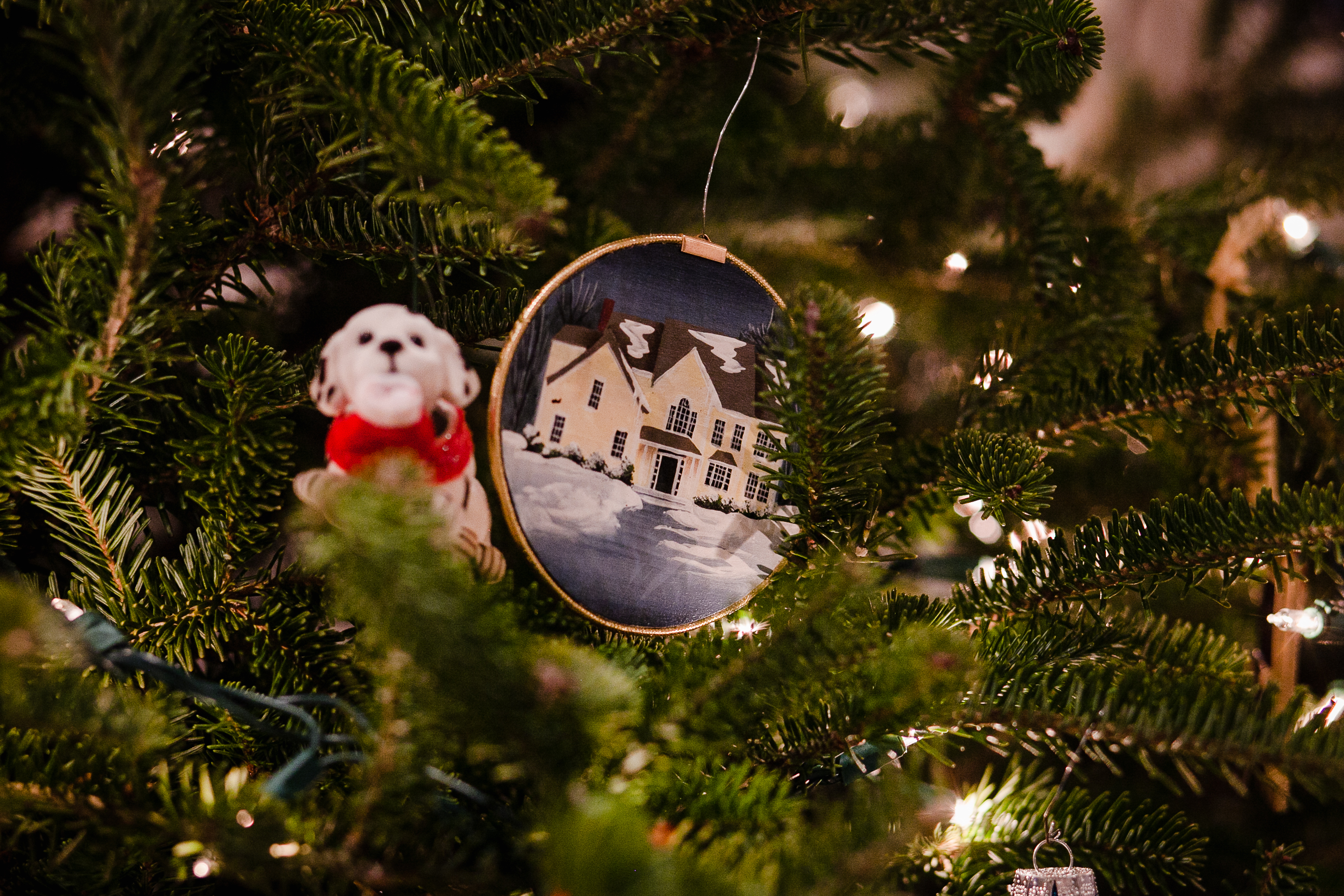 Here's where things got interesting….
There comes a point in every photographer's career when they have to make a decision to either shoot through an action, or get out of the way (for safety sake).  That time came for me when the tree started to fall over….. and I did NEITHER ONE OF THOSE THINGS!  Instead, I kicked my leg out thinking I could stop the tree from hitting the ground.  You know, because I'm 5'2″ and my legs are wicked long and massive enough to stop a 12+ foot tree from crashing to the floor.  The tree crashed to the ground and was picked right back up by Mike before I even had a chance to put my camera back up to my face.  So, basically I failed.  I didn't stop the tree from falling, nor did I get a picture of it laying on the ground.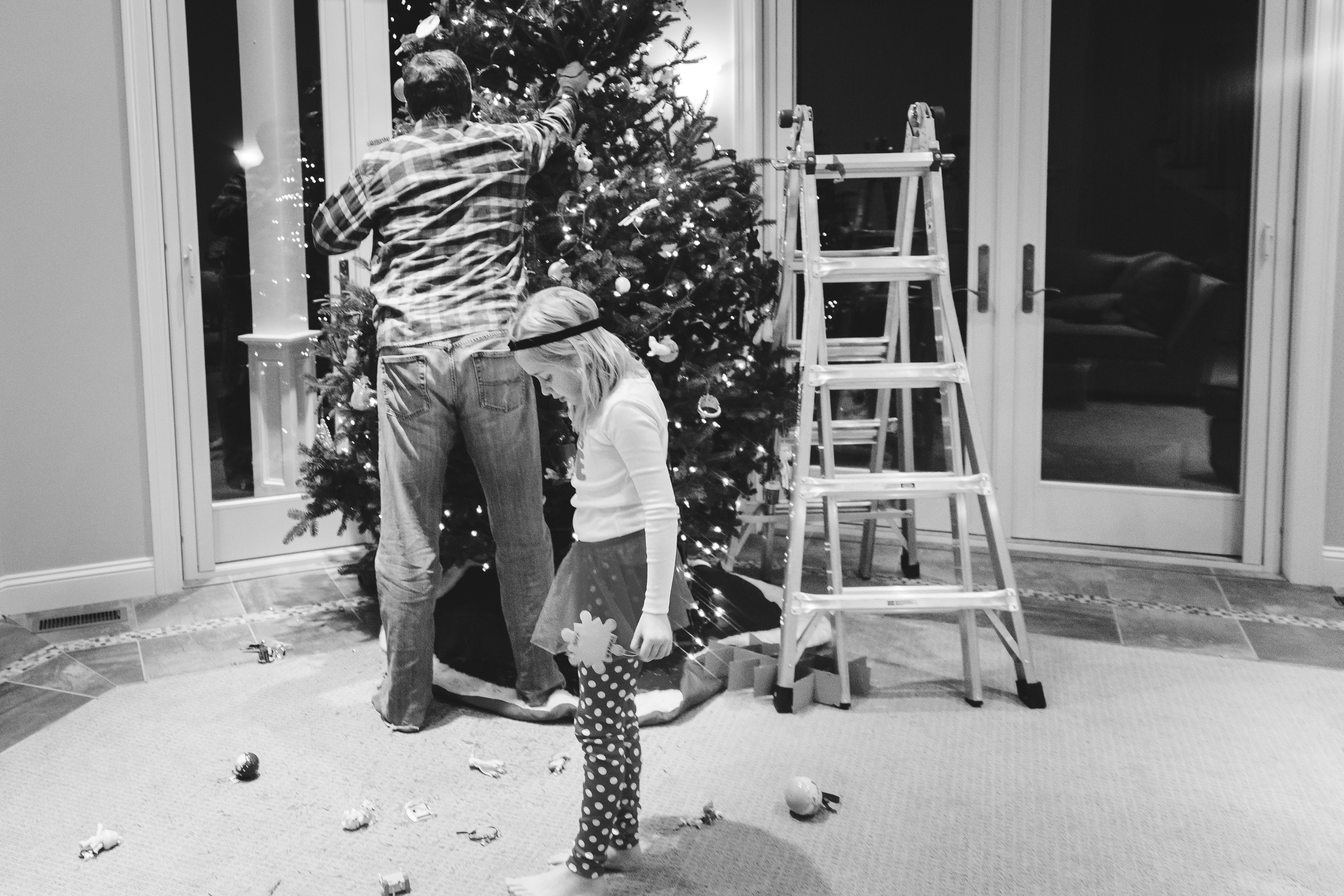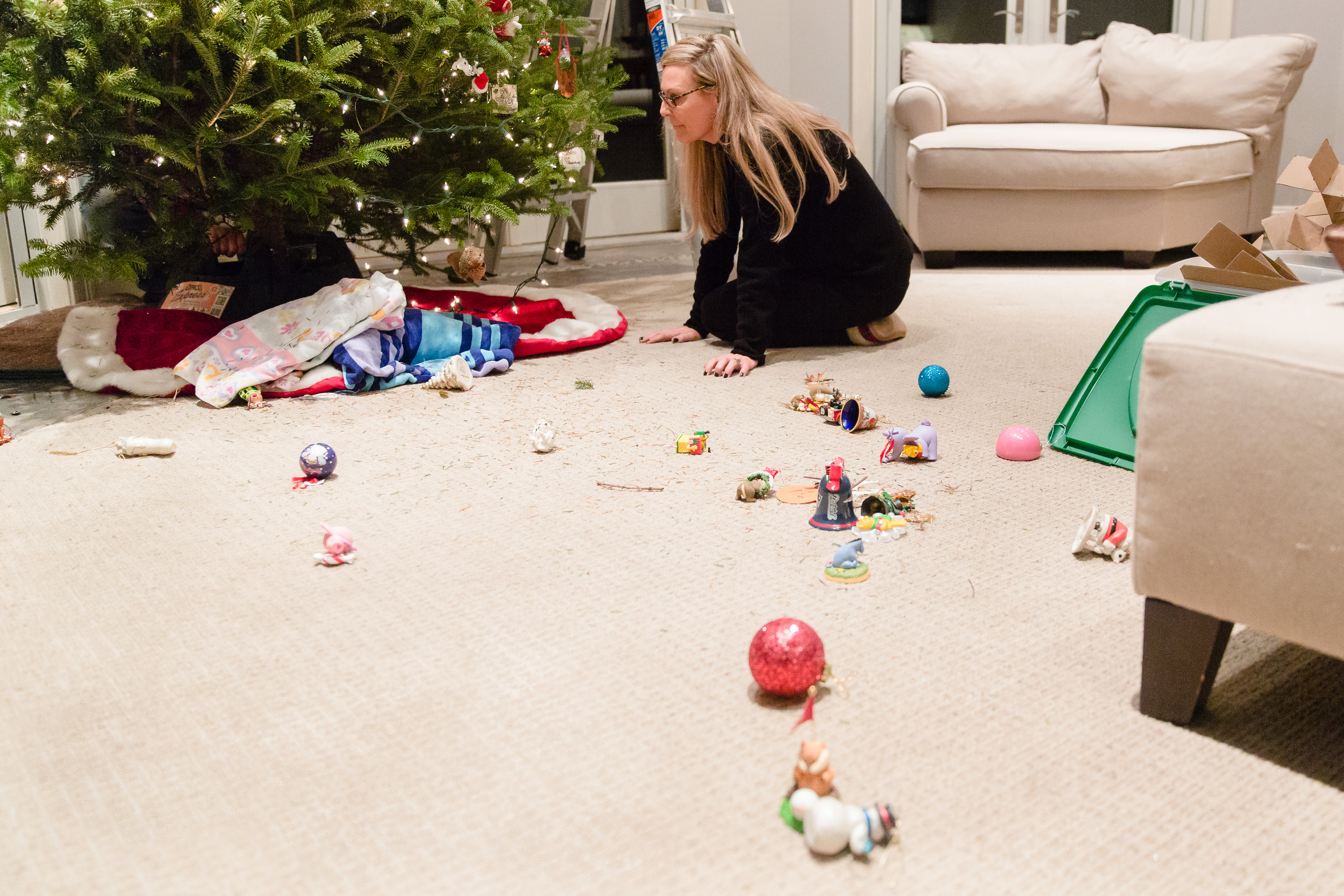 Poor Parker really took it the worst….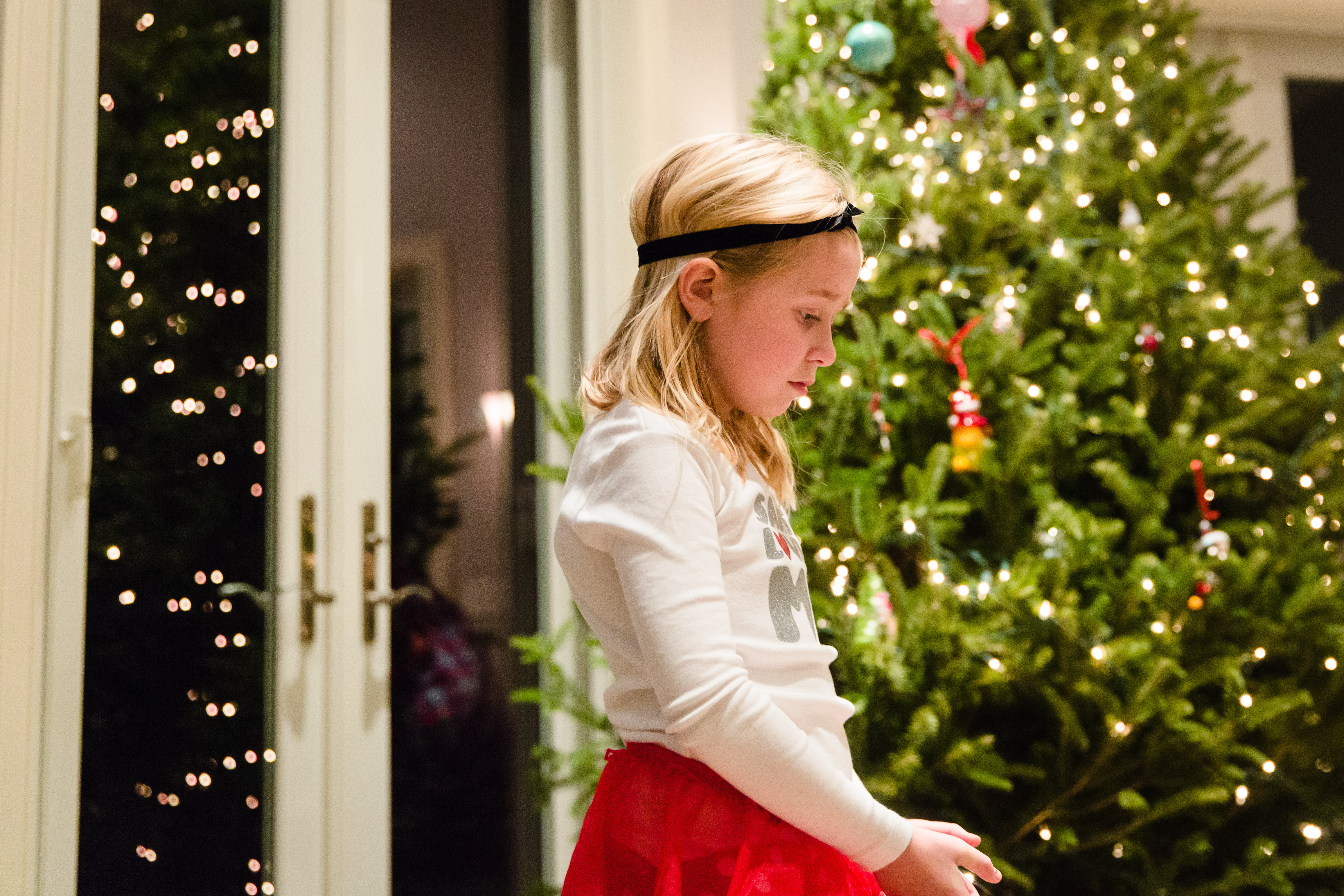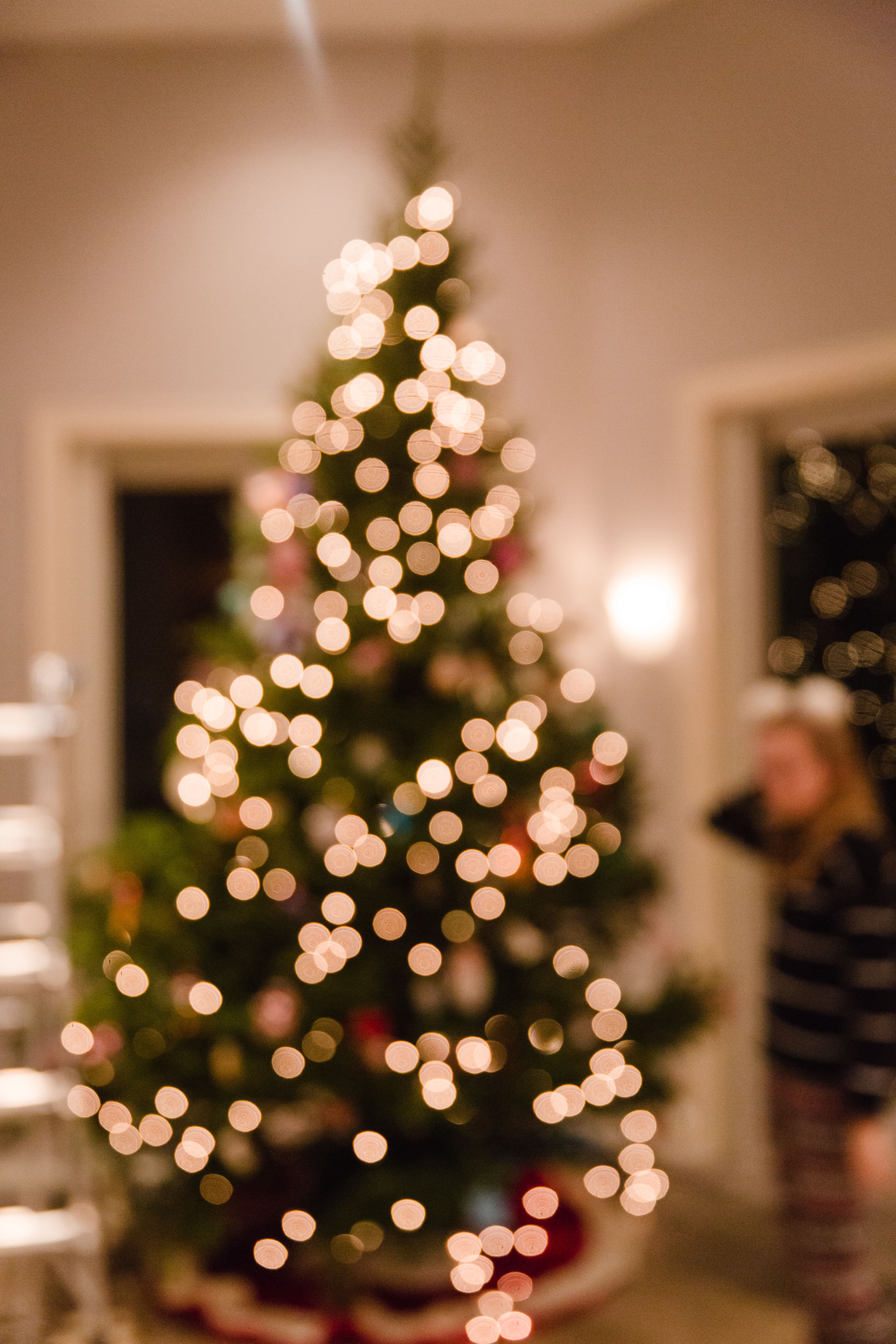 And then there was a moment when it looked like the tree was going to fall over AGAIN!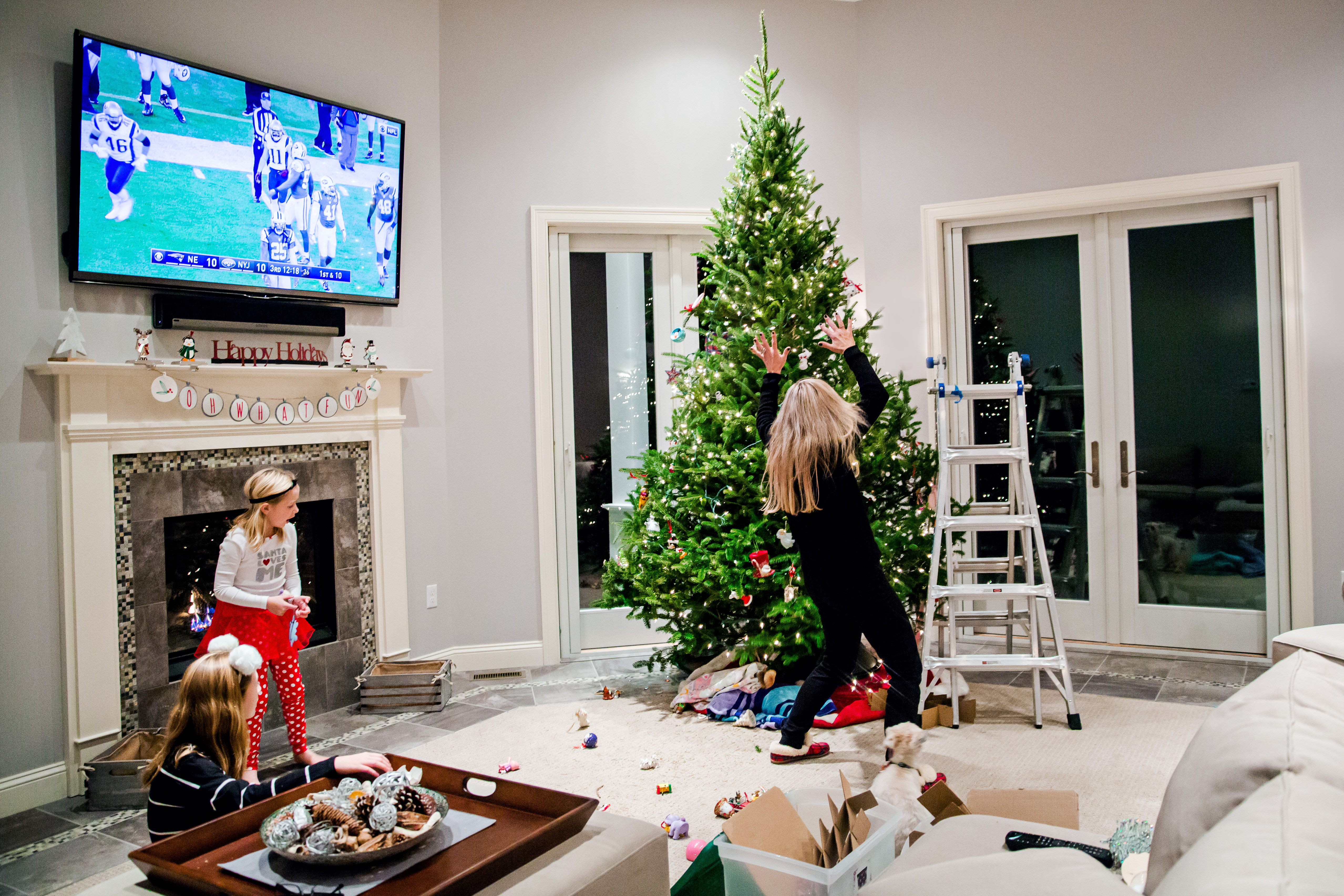 Thankfully it didn't– at least not while I was there, but it did fall over in the middle of the night. We've all been there, right?
Taylor considers an alternate option for the angel on top of the tree….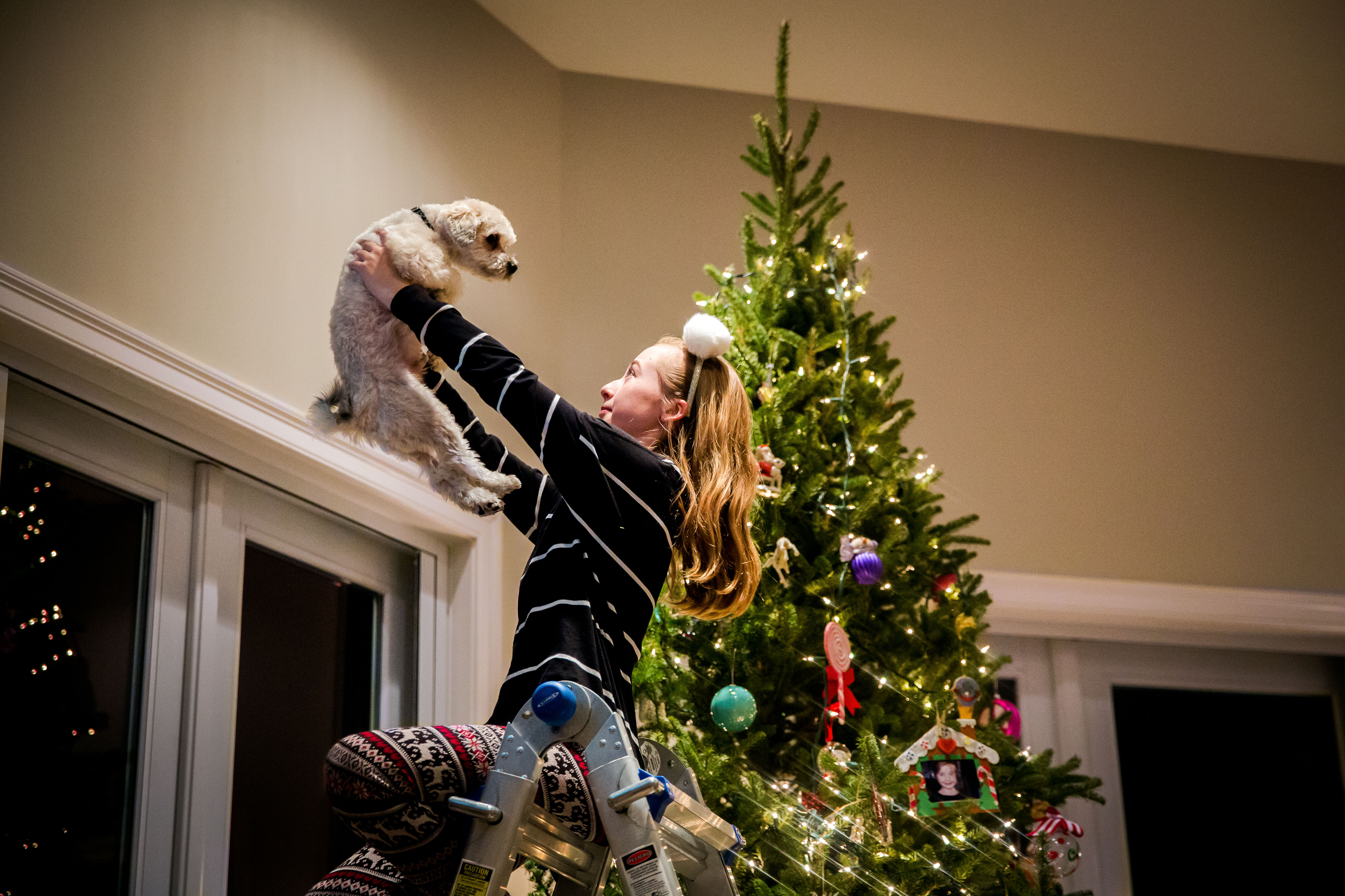 Before long the tree was decorated and the excitement had died down a bit.  Life returned to normal….
And of course some shenanigans…….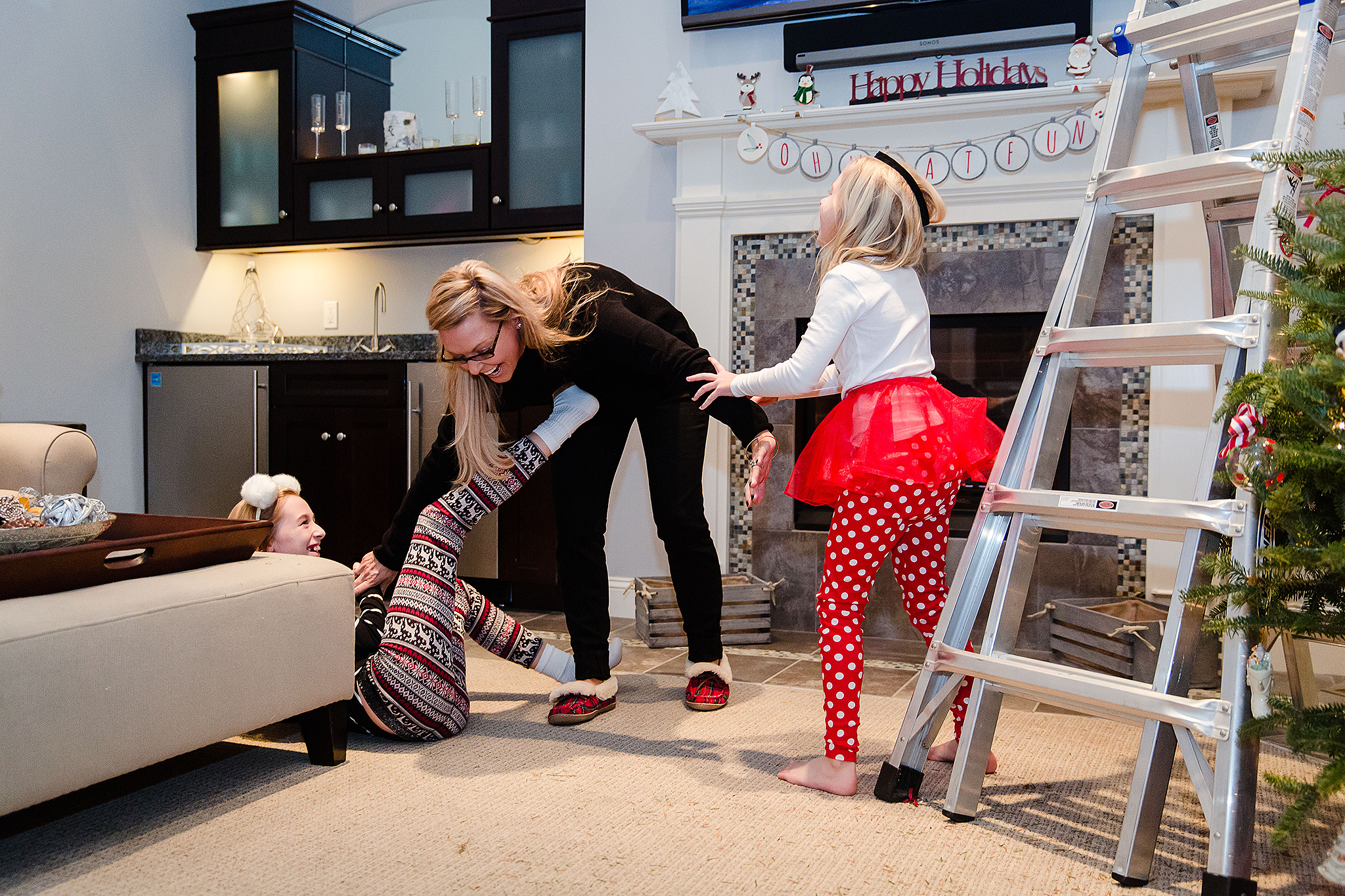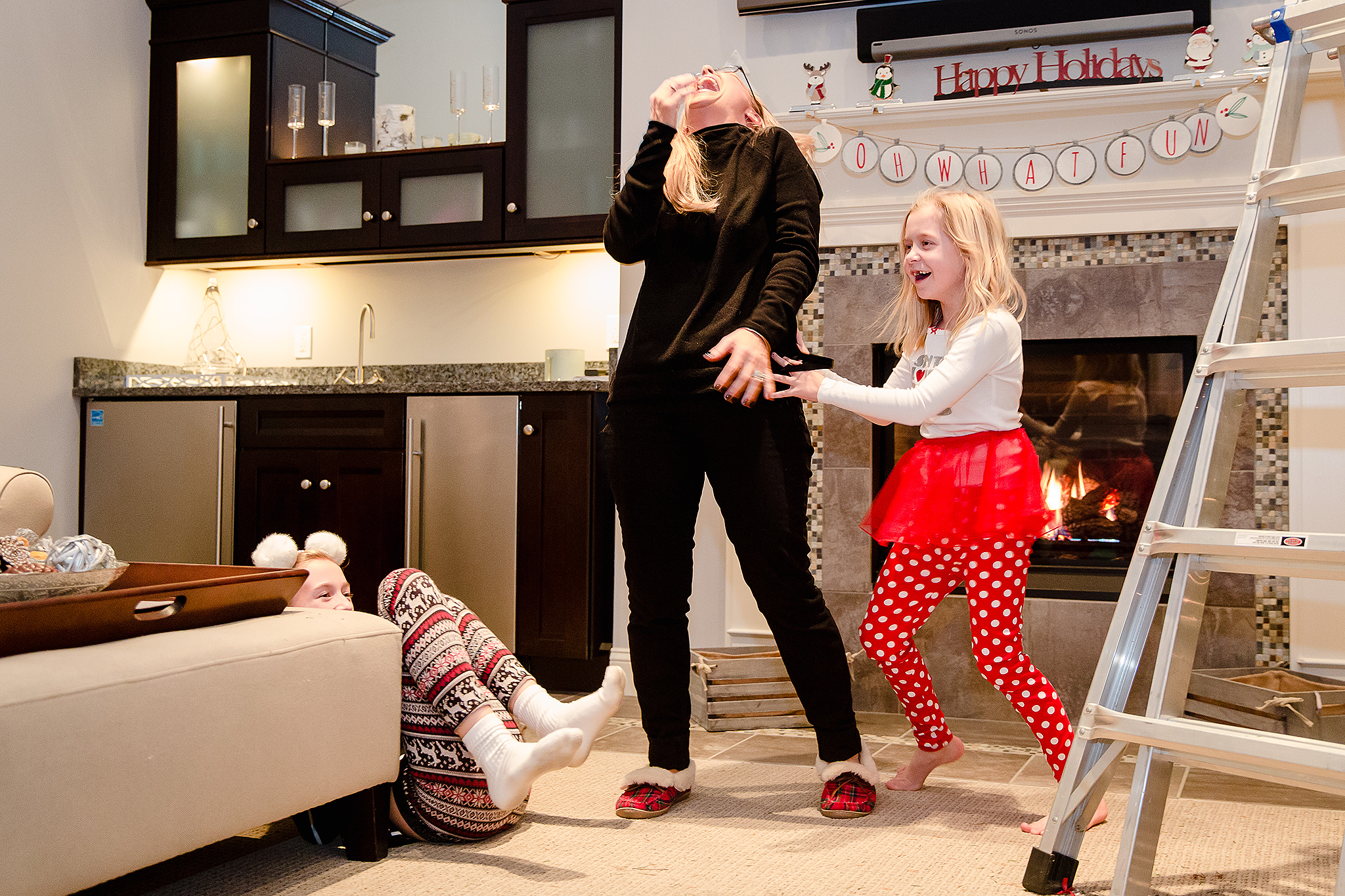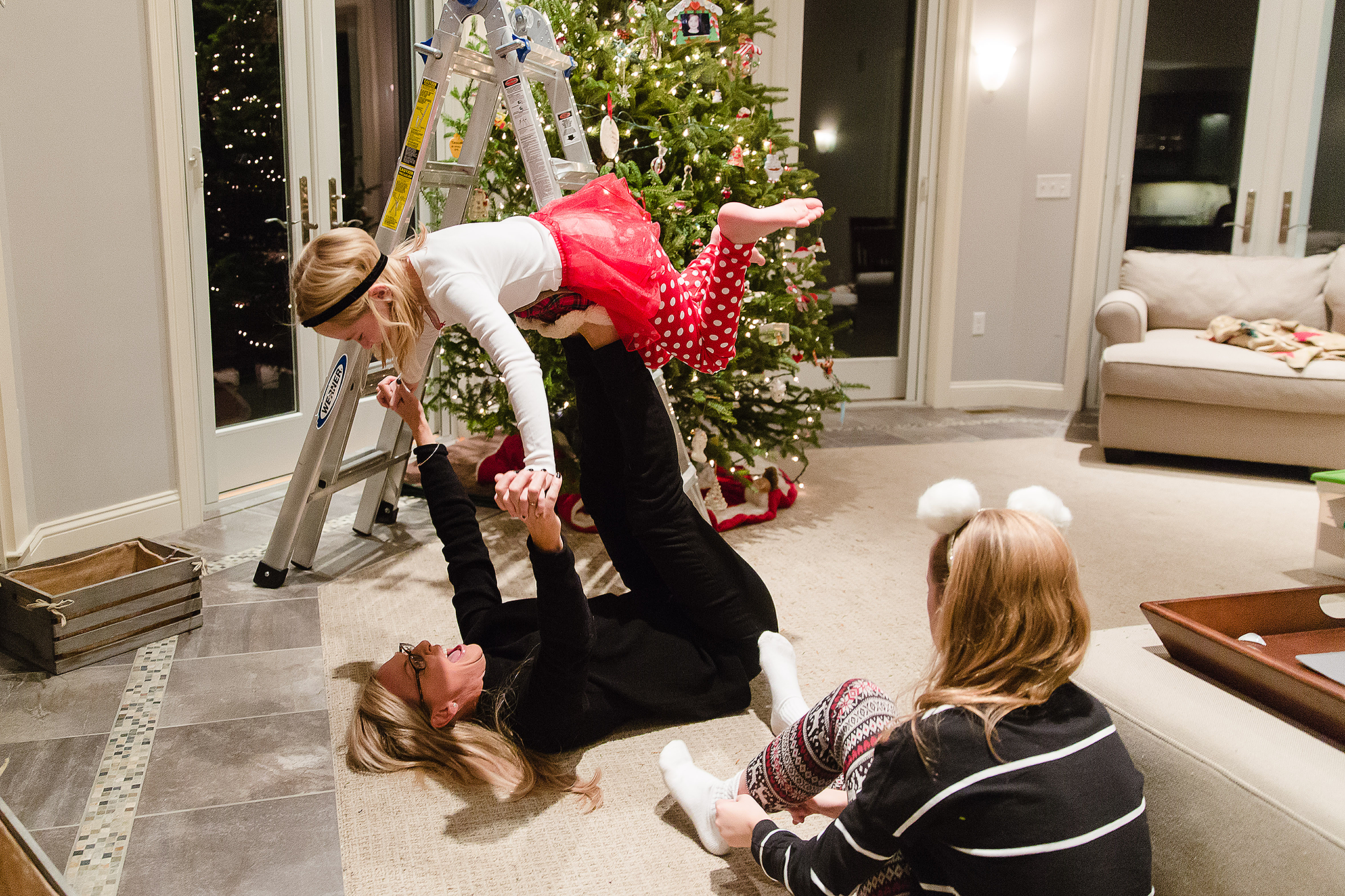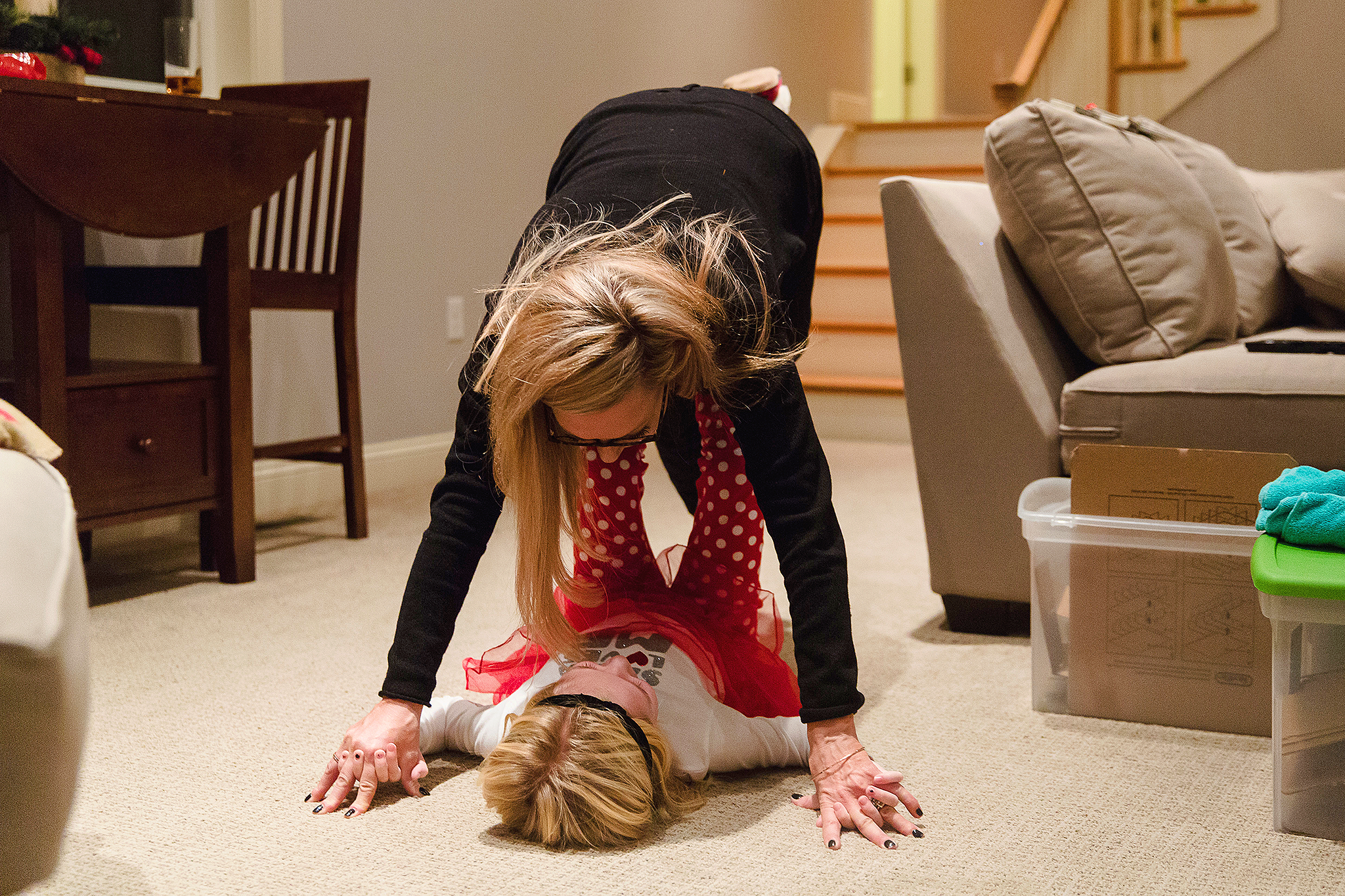 And then it was time for a relaxed family picture by the decorated tree.  Except someone did not want to participate….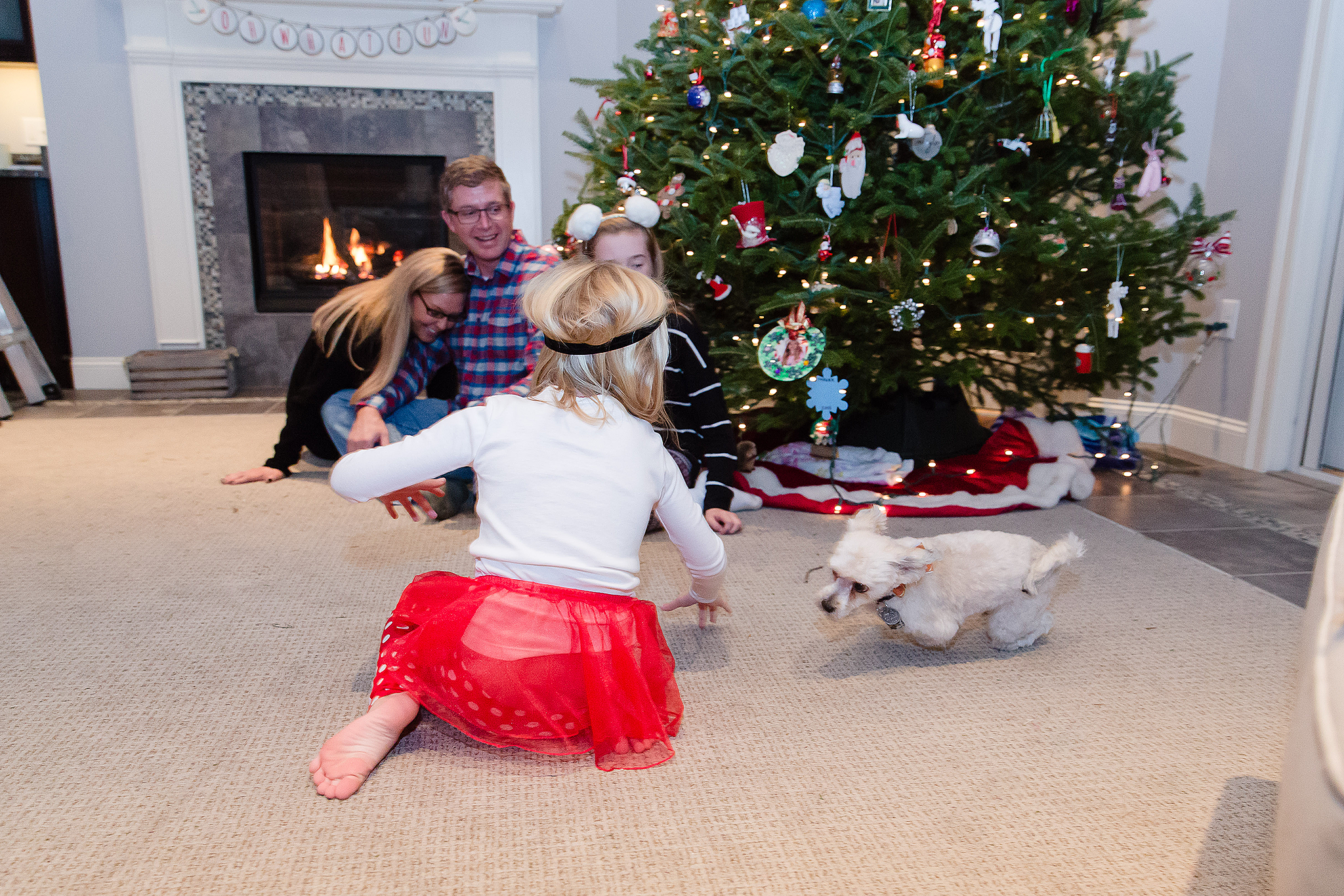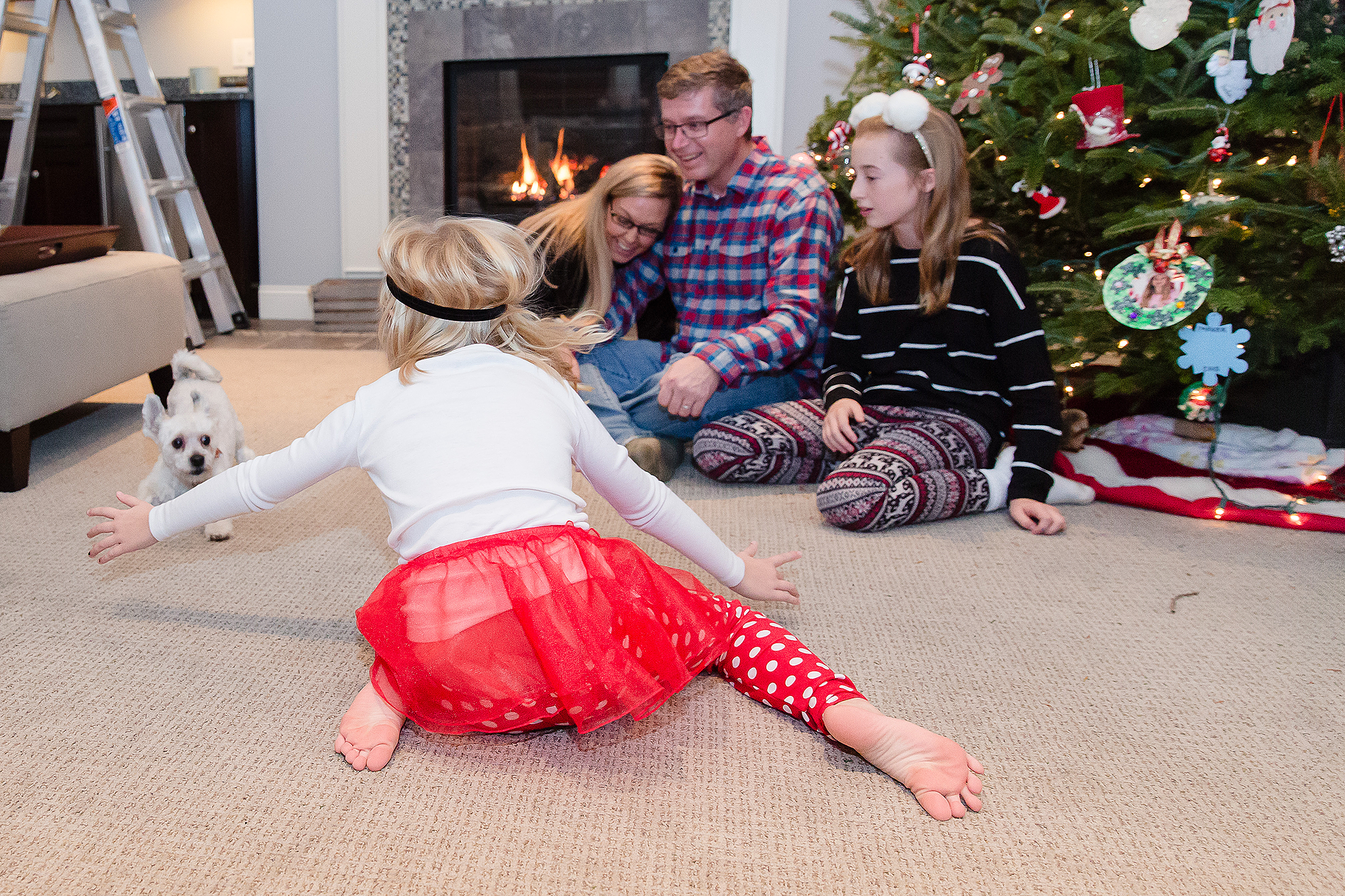 Mike to the rescue once again!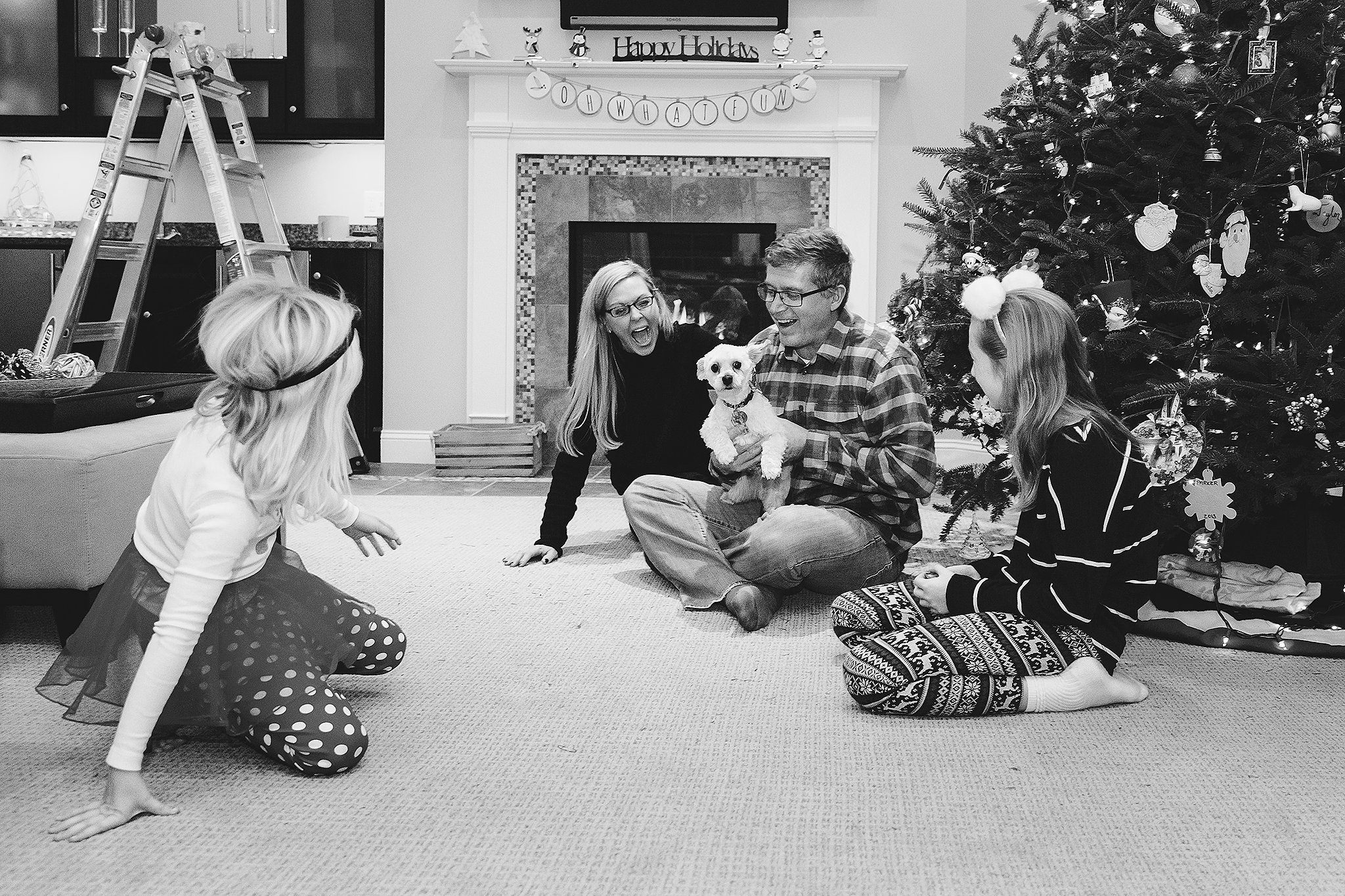 In the end, this is what it's all about, folks…..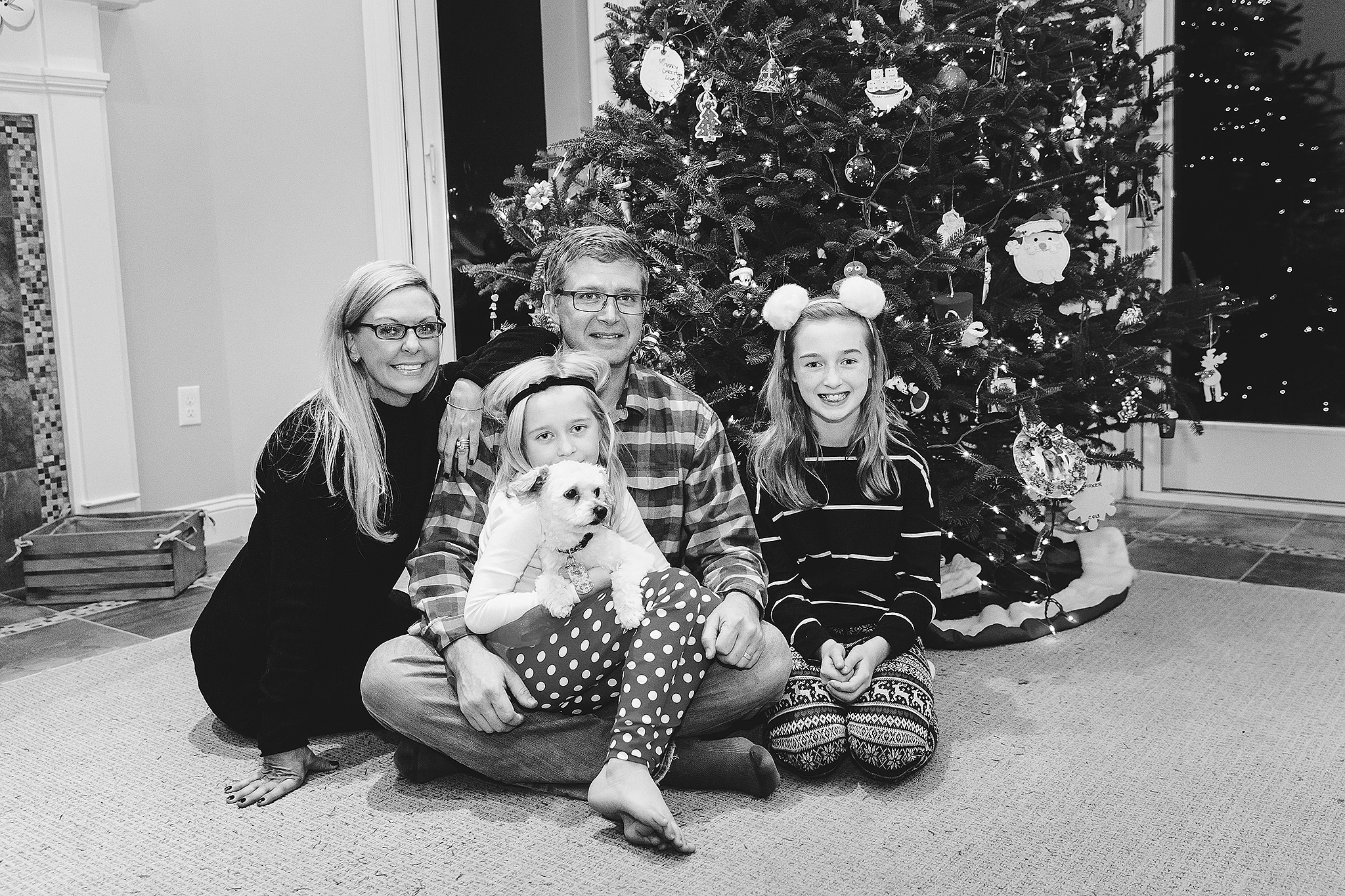 So much thanks to the Loomis family for letting me tag along and document their family tradition, I truly loved spending time with you and hope you'll love looking through these photos every holiday season (perhaps that will become a new family tradition).
Thanks for looking!