It all started with me asking Lila to write a thank you note to my brother and sister in law for the gift card they sent for her birthday.  She sat nicely at the counter and took great care with forming her letters so they would be able to read the thanks she wanted to give. Lila does not usually like to slow down long enough to concentrate on penmanship.  Typically Lila thinks writing is boring and doesn't care if people can read what she writes.  I don't usually argue with her because, well, have YOU ever argued with Lila?  Exactly.
After her thank yous were very sweetly written out, she decided to write them a list of baby names that she likes (in case they wanted some suggestions).
Super cute, right? Oh wait, back up.  When I said she sat nicely at the counter I lied. Sort of.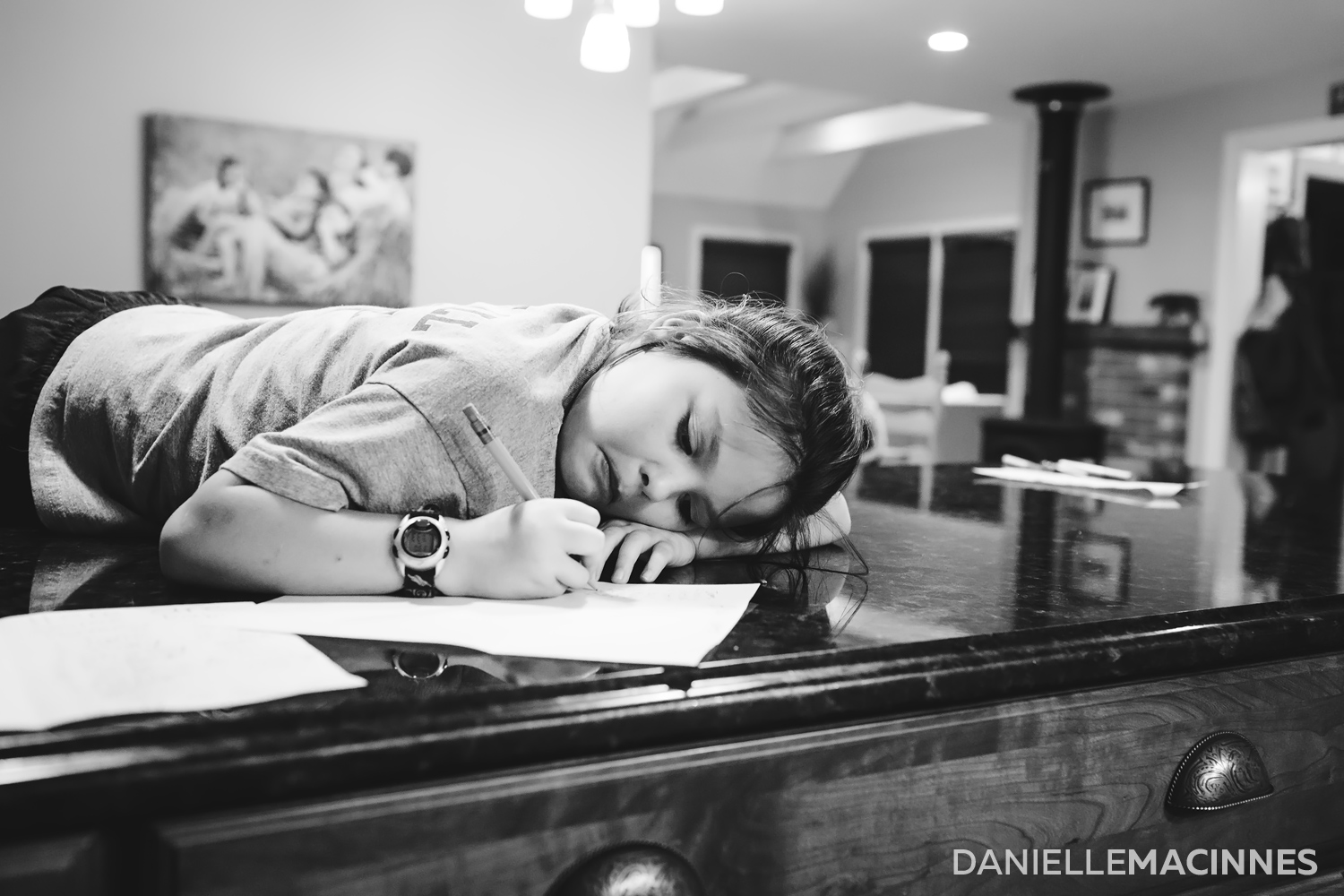 What I meant was, she laid on the counter.  Because, why not?  She's Lila.
Abby and Oliver decided it would be a great idea to send Paul and Lindsay their name suggestions as well.
I obviously poured myself a celebratory glass of wine because it was the first time all 3 kids agreed on an activity in 8 years a really long time.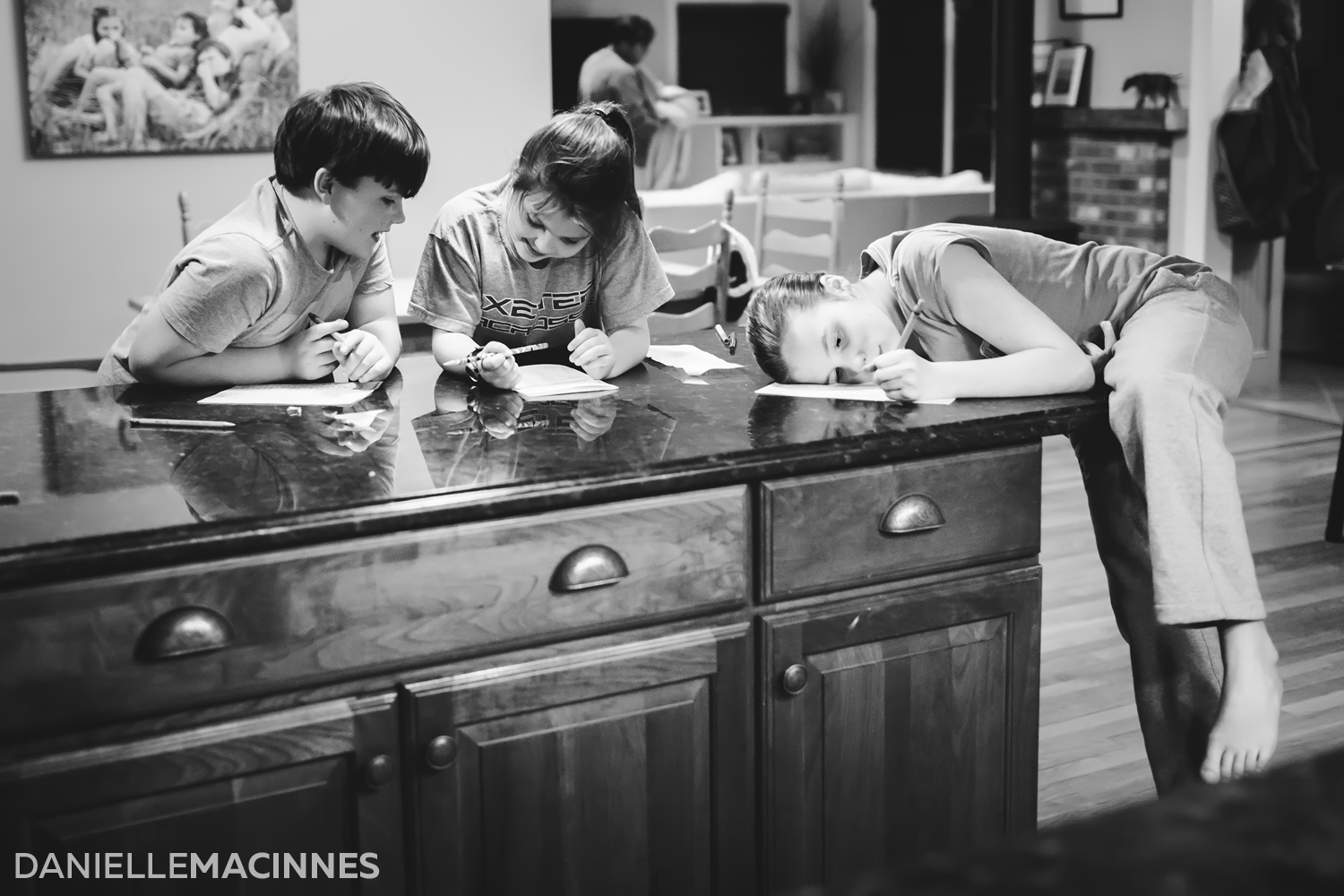 Laying on the counter must be a girl thing, because after a hot minute I heard Lila saying, "Hey!!!  I was laying there!!! Get off!" I looked up and saw this…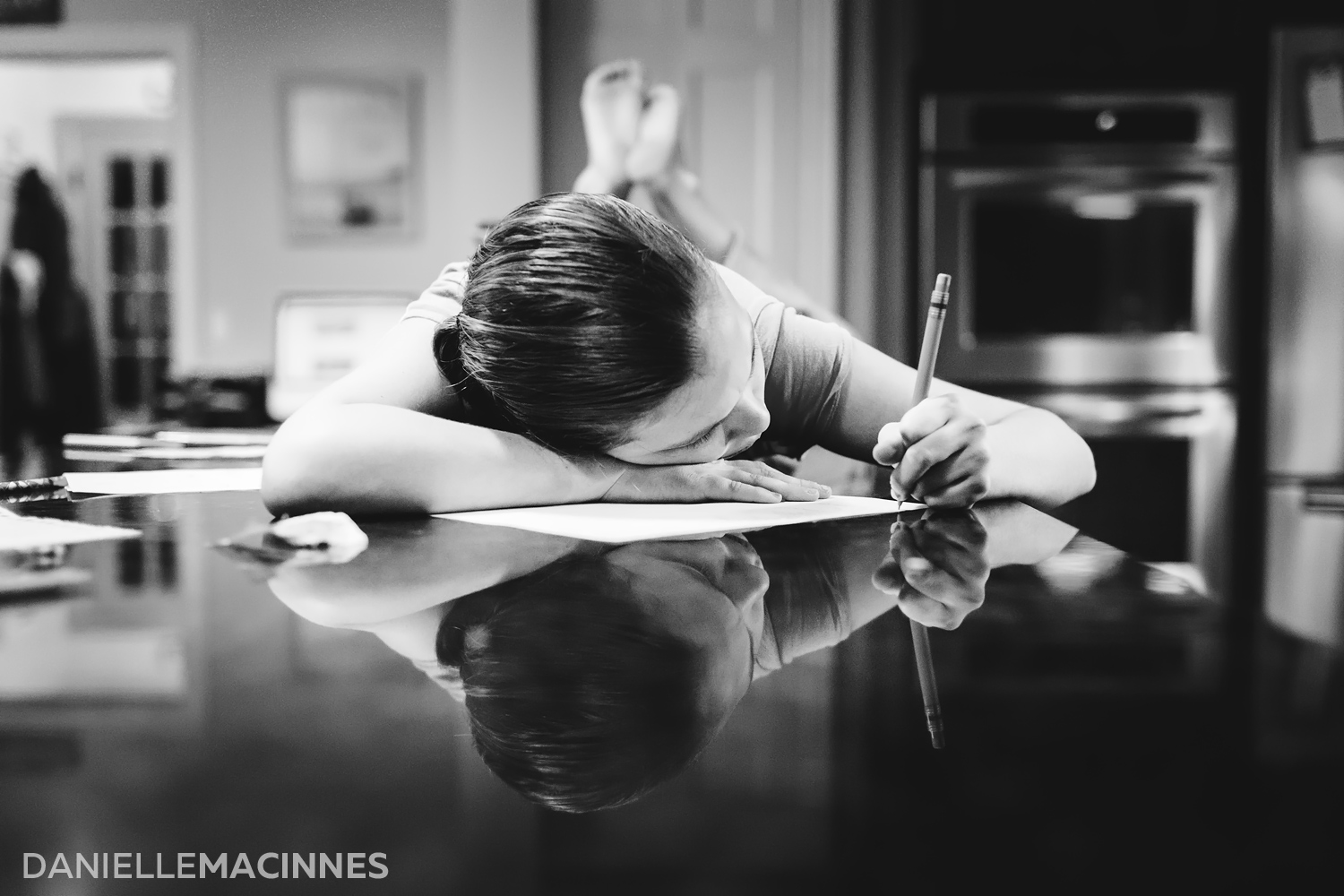 Apparently Oliver is the only one who knows what's up.  He sat at the counter like a boss!  (Sidenote: by the time this post goes live, my Ollie boy will be 11 years old!  His birthday is 05-04-05, and I'll never forget my dad being slightly upset with me for not being able to hold him in so he could have an 05-05-05 birth date.  I told him the next time he gives birth I will makes sure to be wicked supportive too.)

Anyway, those freckles…. am I right?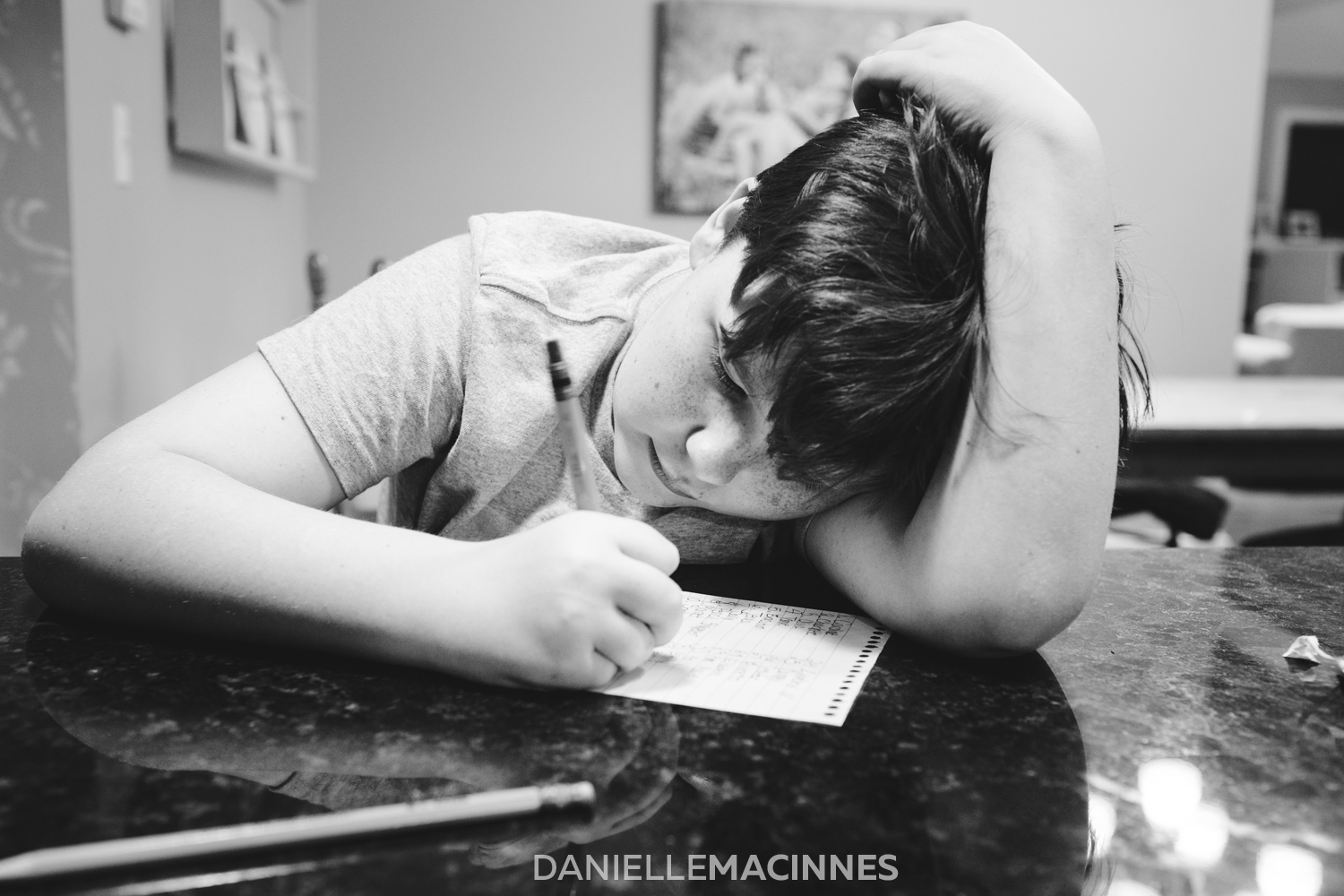 And because I know you're all really curious about some of the name suggestions, here you go.  I have to say, my favorite is Pants.  Pants Santoro- I think that sounds wicked cool.  Lila's self portrait of her with a ponytail is definitely the best part.  The girl wears a ponytail everysingleday.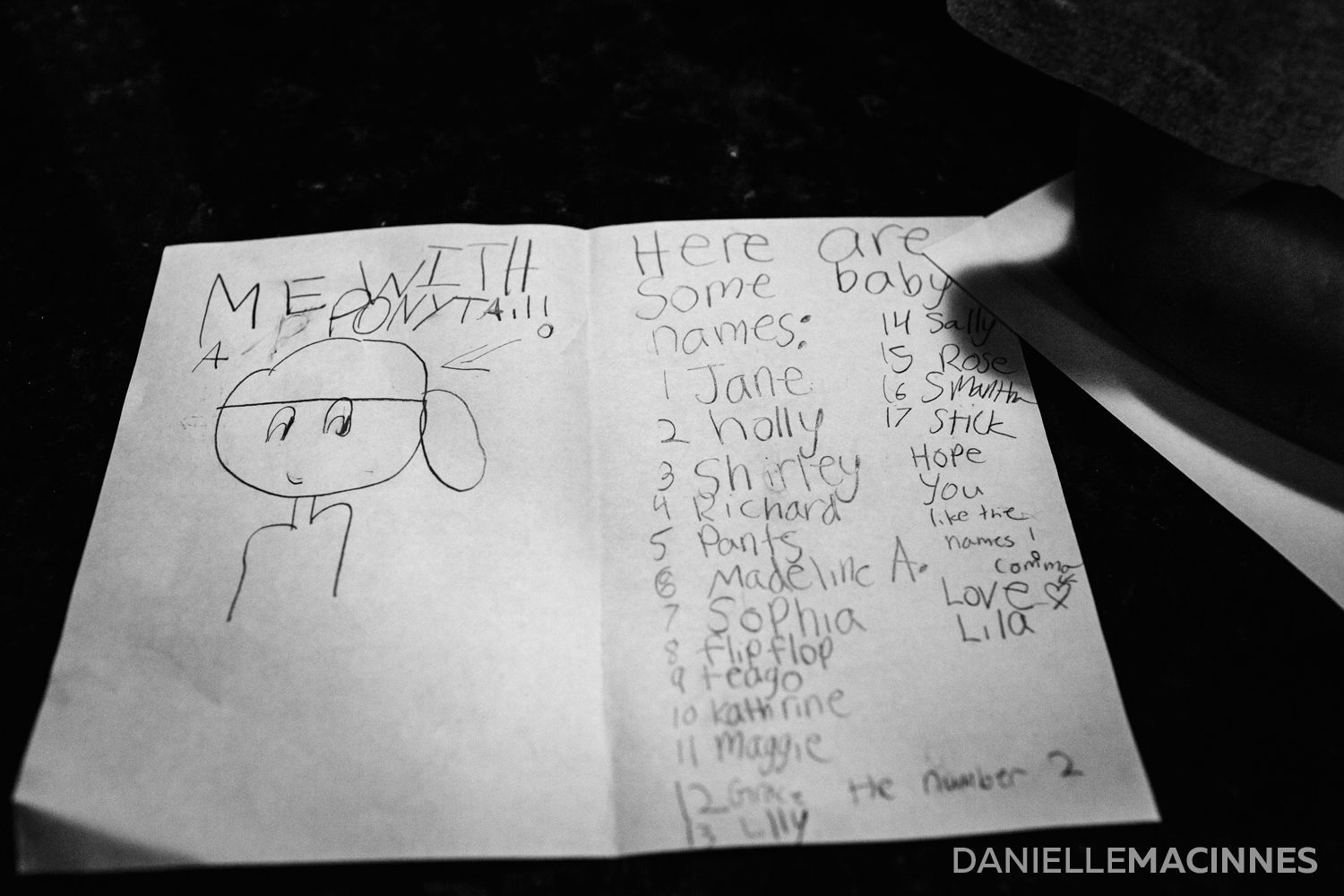 Now please keep the blog circle going by heading over to see what Jenny from Sycamore Lane Photography captured for her 5 on 5 this month.  Jenny blows me away every single month– she is a master storyteller—click here and see for yourself!  As always, thanks for looking!  I never know who actually reads my blog posts, so go ahead and leave me a comment below.